The very existence of a soundbar is mainly thanks to flat-panel TVs. These skinny screens can produce crystal clear pictures but they have small in-built speakers that can't deliver clear dialogue or great bass.
Soundbars are used for this purpose, and you'll find exactly what they are right here.
Soundbars are fundamentally all-in-one speaker systems that provide high-quality sound without putting undue stress on space requirements and complexity.
Having a soundbar also means that there is no need for home theater and an elaborate surround sound speaker setup. The long and thin cabinet of a soundbar includes two or more speakers responsible for providing either surround or stereo sound.
But aside from the rectangular unit itself, there are some soundbars with separate subwoofers. This develops a deeper bass and adds impact to movie scenes and music.
When you search for soundbars in the market, most models are already active or self-powered. It means that they have built-in amplifiers. However, you can find a disappearing breed of soundbars which are designed to be connected to a receiver.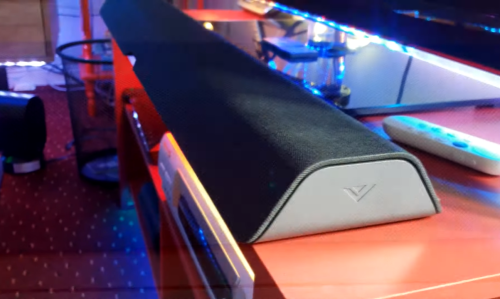 These passive or non-powered soundbars lack in a certain aspect when compared to active models – simple installation and operation. It's trickier to connect and use a passive soundbar, so it quickly became obscure.
As most consumers are looking for self-powered units, we will take a closer look at them in this article.
While searching for a suitable soundbar, you'll likely come across several models developed by audio companies. If you're concerned about your TV and soundbar matching aesthetically, there's a high chance that a soundbar developed by the same manufacturer that built your TV will fit perfectly. Another advantage to this is better compatibility.
However, apart from the looks, you might want to get a model from a company who concentrates mainly on audio gear. Here's a review of the best ones under $200: https://theproductanalyst.com/best-soundbar-under-200/
How does a soundbar work?
When you are assembling a sound system for your TV, you will likely be left with a tangle of cables and speakers. However, achieving surround sound doesn't have to be hard all the time.
Soundbars will simplify this problem by replicating surround sound via a single amplified speaker technology.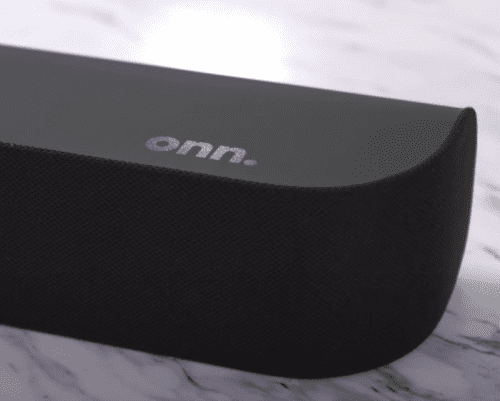 Normally, soundbars contain two to seven speakers merged into one. Every speaker is fitted in the soundbar and is placed in such a manner that the whole system of speakers will achieve surround sound.
Together, these speakers provide a psycho-acoustic effect so the sound bounces off your walls. The sound we get creates an effect similar to an optical illusion, tricking you into believing that the sound is behind you on appropriate occasions.
Despite being much more compact devices, soundbars do not compromise quality for convenience. In fact, the quality of sound is comparable to conventional sound systems.
Multiple channels of sound are produced by using this technology via a single sleek bar. The soundbar uses some of the latest tech to give you detailed sounds from the home theater receiver.
In conventional sound systems, most of the sound comes from the front and you won't be able to hear the audio interacting with you from behind. In comparison, soundbars provide this effect that traditional sound systems lack.
Actually, a soundbar sends different beams of sound. You can find a unique beam for every channel with front, rear, center, right, and left all covered. With this design, sounds will bounce off the wall and provide five discrete sound channels instead of a single sound effect.
Most soundbars come with surround sound, but higher-end units are available with a 3D model. With this, the soundbar will stimulate the audio in such a manner that makes you feel as if there are physical speakers all around you.
Of course, the results offered by different soundbars vary. However, if you get a good soundbar, you can expect a good outcome. The lower-end soundbars do not offer these effects and there is little enhancement in the sound quality when you go to the surround mode.
You can also get soundbars with external subwoofers available to cover the lower frequencies. If you're a bass fan, having a separate subwoofer can drastically improve your listening experience.
Almost all subwoofers are wireless and come with just an outlet source. So even if you get sufficient bass, it's still a neat setup.
Soundbars are great devices that enhance your boring TV sound. They're compact, easy to setup, and only need minimal wiring. Soundbars today are reasonably-priced too, so it won't set you back too much unless you want to buy a premium model.
So, if you're looking to enhance your audio experience for day-to-day TV viewing, the soundbar is the perfect upgrade.