It's difficult to look at car audio devices, subs, amps, and speakers without coming across the Skar brand. Is the brand worth your hard-earned money, or are their products poorly constructed under a seemingly luxurious appearance?
If you have ever been tentative about Skar and want to have your questions answered, then our experts' Skar Audio review will prove to be very fruitful.
To get a clear view of the brand, our team dived into the history and general user experience. Skar Audio roots its reputation on excellent customer support and high-quality products. Headquartered in St. Petersburg, Florida, the brand has distribution facilities all across the country that fulfills orders in a timely fashion.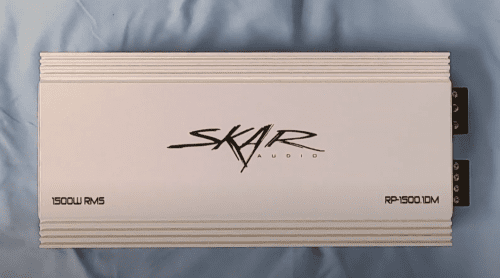 Skar has been ranked as one of the fastest-growing companies in the US in 2019 and they also made their mark in 2020 as one of the best online shops according to NewsWeek.
The general user experience is a highly positive one after a thorough search of Skar Audio reviews and one conducted in our facilities. The products are quite durable, physically appealing, and cost-friendly.
Skar emphasizes its customer support, and our experts agree that they do go the extra mile.
Skar Audio manufactures various products, and their subwoofers are among their heavy-hitters. Skar Audio has multiple series of subs sorted based on their wattage output, with the highest being the ZVXV2 series reaching up to 3,200 watts!
Skar also has various sizes from small 8-inch subs all the way up to the deep hard-hitting 18-inch monsters. You can take your pick from various voice coil configurations and the best part is the products are all in a reasonable price range.
Our experts like Skar subs for beginner audiophiles but feel sound veterans can find something impressive as well.
Skar amps exist to help boost passive systems. The manufacturer has graciously sorted them into compact, better, and best categories. There are even extra marine-grade amps that are versatile and durable.
Skar is a major player in the speaker industry. Like with the amps, Skar has sorted their speakers according to grade, starting from good to best and then finally to the insane category.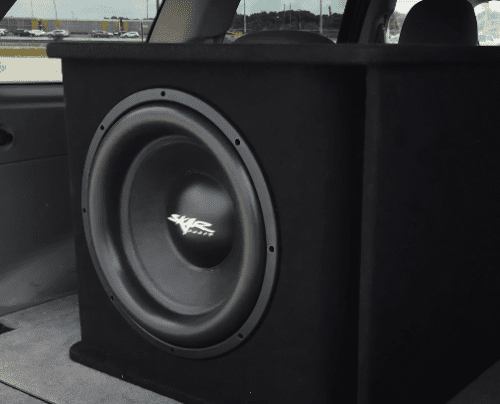 You can find pro audio products and component speakers that work well as replacements or additional parts to your existing system. There are also marine-grade speakers for that extra-durable construction.
Aside from speakers, there are also individual tweeters offered from the brand, which our team found to really help the mids and lows.
Speakers, subwoofers, tweeters, and amps, what else does Skar Audio offer? They also provide empty enclosures that can house component drivers from their brand or other brands. You can also find amp kits, wiring, and equalizers.
Next Readings:
Skar Audio has international suppliers [1] and is headquartered in St. Petersburg, Florida.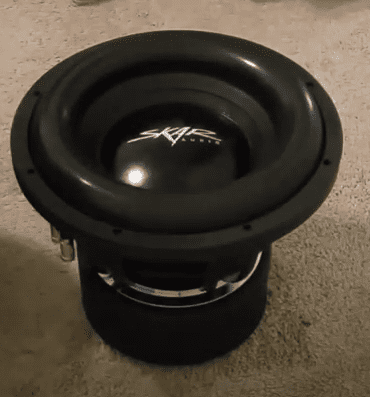 As our team mentioned, Skar Audio lives up to its customer support promise. They are available via phone or email. You can also reach out to them through their multiple social media platforms and you will always be met with patient and kind service agents.
Skar prices are a great deal for what their products are worth and the value they provide. They are a mid to low-range brand in terms of cost, but the performance far exceeds that.
Skar Audio provides a 30-day money-back guarantee. If you change your mind, you are eligible for a full refund within that time period. All their products are covered by a 2-year limited warranty that pertains to manufacturer defects.
Is Skar audio good quality?
Yes, Skar Audio is of good quality. They may not be the most high-end brand out there, but for the price, Skar Audio features a wide range of products for a great value. Their subs are hard-hitting and their speakers are precise. For people looking to test out a new brand, Skar products can give more expensive models a run for their money.
Who is Skar audio made by?
Skar Audio is made by Kevin Schlenker, who started the company in 2010. Being a fairly new company to the audio industry, Skar had a long way to go to make it to the big leagues. Now a successful business, Skar Audio has established headquarters in Florida and sells its products primarily online.
Skar Audio Review Conclusion
After our Skar Audio review, our team members feel the brand is an excellent competitor in the affordable yet high-quality audio equipment field. The brand manufactures wide-ranging products from compact amps, speaker kits, and tweeters to marine-grade speakers and subs. There is a little something for everyone at Skar Audio.