So you've got the new JBL Clip 2 Bluetooth speakers and are so excited to use them, but how do you connect them? Don't worry, because in this guide we will show you everything you need to know on how to pair your devices to the JBL Clip 2.
How to Set Up Your JBL Clip 2
First, you have to make sure the speakers are on. Just quickly press the power button on the top right side of the speaker.
If your speaker has not been paired to any device, you'll see a flashing blue light on the upper back of the speakers, meaning your speakers are discoverable, i.e. ready to pair.
After this, connect your device to the Clip 2.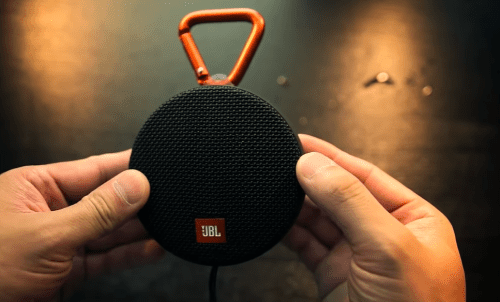 How to Connect JBL Clip 2 to Mobile Devices
How to Connect to an Android Phone
On your phone's Settings, find and press the Connections option. Activate its Bluetooth function and hit the gray button next to the word Bluetooth, so it turns blue.
At this moment, your phone will start scanning. It will then show all the available Bluetooth devices nearby. Find the JBL Clip 2 from the list, then click on it.
This will pair your phone and the Clip 2. A confirmation tone from the speaker will verify the pairing of the two devices.
Head over to your iPhone's Settings and activate Bluetooth.
It will scan for nearby Bluetooth devices. Wait for the JBL Clip 2 to appear, then click it to initiate pairing. You're going to hear a short three-beep confirmation sound telling you your devices are good to go.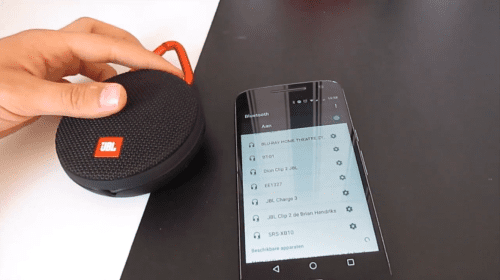 How to Connect to Laptops
Press the "Windows + I" hotkey to direct you to Windows Settings. Find the Devices option, then activate Bluetooth. Next, select the "Add Bluetooth or other device" option.
This will allow your laptop to scan and find Bluetooth-ready devices. Wait for a few seconds, until you find JBL Clip 2. Click on JBL Clip 2 and once you hear the confirmation sound, you'll know that the devices are connected.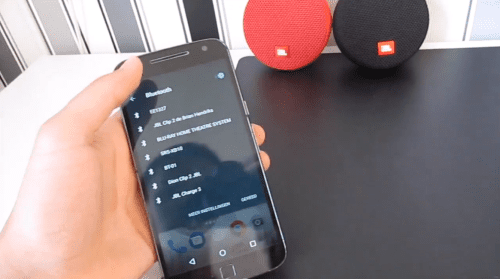 Head over to the System Preferences, then find and select Bluetooth. Next, hit "turn Bluetooth on" to make your laptop discoverable.
Your laptop will proceed to scan for other Bluetooth-ready devices. Once you see the JBL Clip 2 among the options, select it.
Wait until you hear a sound from your JBL Clip 2 that will confirm the successful pairing of both devices.
Can I Connect the JBL Clip 2 to a Second Device?
Yes, you definitely can, but make sure to turn off the first device's Bluetooth. Otherwise, the JBL Clip 2 will immediately pair to that first device.
Because the speakers have been previously paired, you will have to revert its pairing mode settings manually.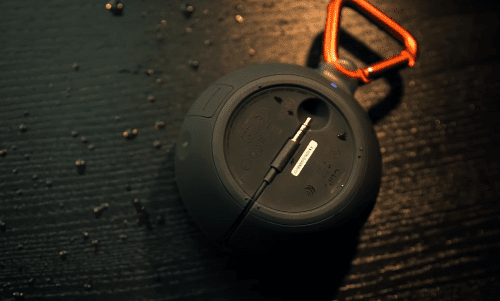 First, hit the Bluetooth button on the speakers' bottom right-hand side. The light will flash blue again, meaning the JBL Clip 2 is ready to pair. Your speakers are now discoverable and you can pair them to another device easily.
How to Reset the JBL Clip 2
Go to a room where there are no other Bluetooth [1] devices, or other radio signals that may interfere with the pairing process and try it again.
But if this doesn't work, you can go ahead and follow these steps.
To reset your JBL Clip 2 back to its initial state, press the "Volume Up" and "Phone" buttons simultaneously until the speakers shut off. Your speaker will now be set back to its initial state. The pairing information is cleared and they will be ready to pair once opened.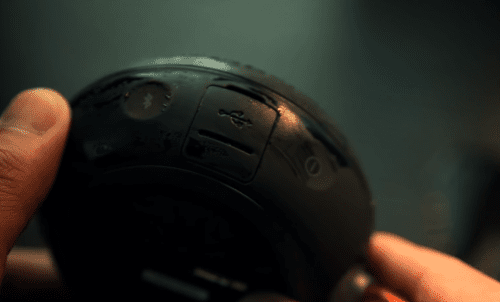 Hopefully, this short how-to has shown you how simple it is to pair your JBL Clip 2 to any of the devices that you may have. Just closely follow the steps above and you will be able to connect the speakers in no time.
For similar topics, you might find these step-by-step guides helpful: