SVS and Klipsch are two well-known brands in the audio industry, both known for producing high-quality speakers and sound systems. SVS is recognized for its powerful and immersive subwoofers, while Klipsch is known for its signature horn-loaded design that delivers exceptional clarity and detail.
If you're undecided which brand to opt for, our audio engineers are here to assess the strengths and weaknesses of SVS and Klipsch and offer suggestions on which brand may be more suitable for your preferences and system configurations!
SVS (Sound Vision Soul) is a US-based audio company that specializes in producing high-end subwoofers, speakers, and home theater systems. The company was founded in 1998 by a group of audio enthusiasts who aimed to bring audiophile-grade sound to consumers at more affordable prices.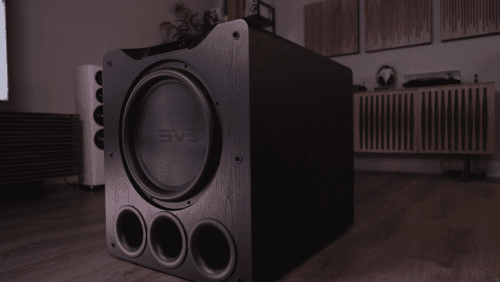 SVS's product lineup includes a variety of subwoofer models, including sealed, ported, and cylinder designs, as well as bookshelf and tower speakers, center channel speakers, and surround sound systems. Their products have received widespread critical acclaim for their performance, build quality, and value for money.
In addition to producing audio equipment, SVS is also known for its customer service and support. The company offers a 45-day in-home trial for all of its products, as well as a 5-year unconditional warranty that covers any defects or damage to the products.
Klipsch Audio Technologies is an American loudspeaker company that was founded in 1946 by Paul W. Klipsch. The company is headquartered in Indianapolis, Indiana, and is now part of the Voxx International Corporation.
Klipsch is known for its high-end audio equipment, including speakers, headphones, and subwoofers. The company's products are popular among audiophiles, musicians, and home theater enthusiasts.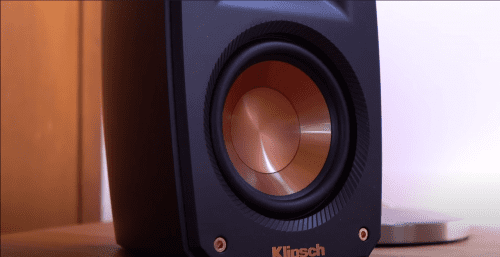 One of Klipsch's most famous products is the Klipschorn, a high-end speaker that was first introduced in 1946 and is still in production today. The Klipschorn is considered by many to be one of the best speakers ever made, and it has been used by countless musicians, engineers, and audio enthusiasts over the years.
Klipsch is also known for its patented horn-loaded speaker technology, which is designed to deliver high-quality, clear, and dynamic sound even in large spaces. This technology has been used in many of the company's products over the years, and it has helped to establish Klipsch as a leader in the audio industry.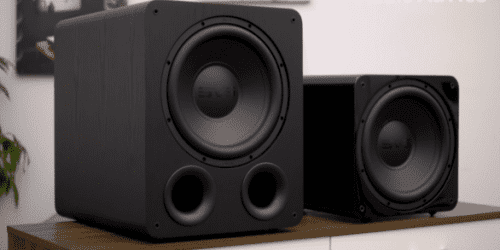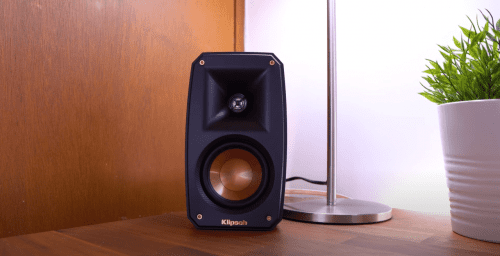 Which One Gives a Better Sound Experience?
One of the reasons for SVS's strong reputation for sound quality is its use of advanced technologies and high-quality materials. For example, many SVS subwoofers incorporate long-throw drivers, high-power amplifiers, and advanced digital signal processing to optimize sound quality.
Similarly, SVS speakers often use high-quality tweeters, midrange drivers, and woofers that are designed to work together to produce clear, accurate sound.
Their patented horn-loaded speaker technology is designed to deliver clear, dynamic, and detailed sound, even in large spaces.
Many Klipsch soundbars and speakers are also known for their bright and forward sound signature, which can be appealing to some listeners. However, this sound signature may not be to everyone's taste, and some users may prefer a more neutral or balanced sound.
SVS products are generally considered to offer excellent value for their price. While they are not the cheapest audio products on the market, they are often significantly less expensive than high-end brands with similar performance characteristics.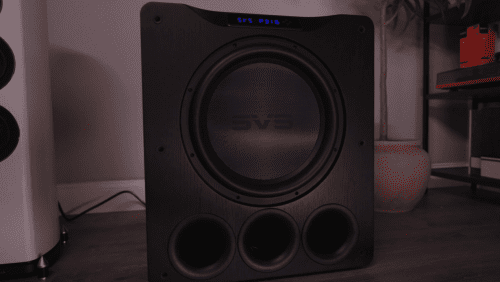 Here are some examples of SVS speaker models and their current prices:
Value And Pricing of Klipsch

Klipsch Audio Technologies is a high-end audio brand, and its products are generally priced higher. Prices for Klipsch speakers, headphones, and subwoofers can range from a few hundred dollars to several thousand dollars depending on the model and specifications.
Here are some examples of the prices of Klipsch products: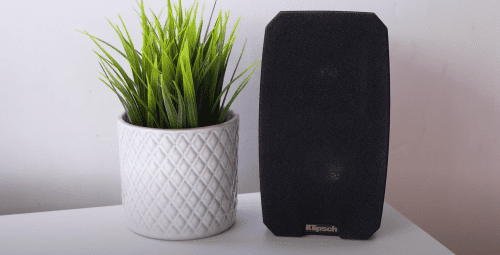 Tweeter Technology of SVS

SVS uses a variety of tweeter technologies in its speakers, including aluminum dome, soft dome, fabric dome, and ring radiator tweeters. These technologies are designed to produce clear, detailed, and accurate high-frequency sounds that can enhance the overall sound quality of the speakers.
Tweeter Technology of Klipsch

Klipsch is well-known for its use of horn-loaded tweeter technology in many of its speakers. This technology involves a horn-shaped enclosure that is used to amplify and focus the sound waves coming from the tweeter.
Suggested Reads:
SVS speakers are known for their exceptional performance, delivering clear, detailed, and immersive sound across the frequency spectrum.
The company uses advanced engineering and high-quality components to create speakers that can compete with much more expensive products in terms of sound quality and overall performance.
Klipsch Speaker Performance
Klipsch speakers are often described as having a bright and forward sound signature, which can be appealing to some listeners. This sound signature can make vocals and other high-frequency sounds stand out and can be particularly useful for home theater setups, where dialogue clarity is important.
Here's a brief overview of some of the main speaker lines offered by SVS: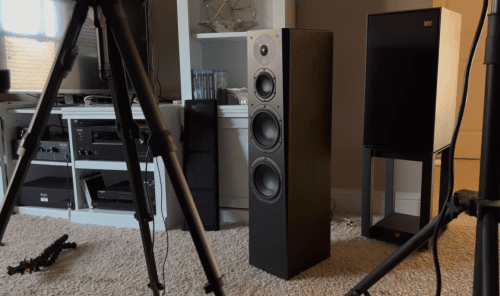 Prime Series: The Prime Series is SVS's entry-level speaker line, offering high-performance speakers at an affordable price. These speakers feature aluminum dome tweeters, polypropylene woofers, and a sleek, modern design.
Ultra Series: The Ultra Series is SVS's flagship speaker line, offering audiophile-grade sound quality and advanced features such as SoundMatch and SoundPath technologies. These speakers feature high-quality drivers and tweeters, a sophisticated crossover network, and a stunning, high-gloss finish.
If you're looking for a good sample of SVS's product, check out our SVS SB-100 review!
Klipsch offers a wide variety of audio devices within several categories, including home theater systems, floorstanding speakers, bookshelf speakers, soundbars, center channels, surround speakers, subwoofers, and on-wall speakers.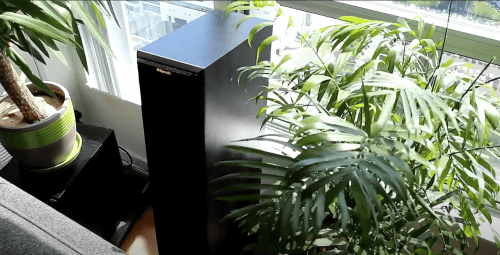 The company's popular speaker lines include the R Line, RP Line, RF Line, and THX Line. These speaker lines offer different features and capabilities to suit different needs and preferences, with options ranging from entry-level to high-end performance.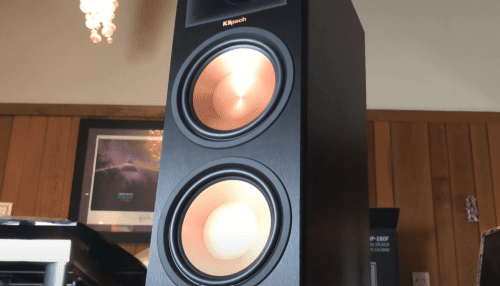 These speakers are generally considered to be easy to use and install, with plug-and-play designs, user-friendly manuals, versatile installation options, and customizable settings. They are compatible with a range of devices and designed to be tailored to individual preferences.
Klipsch speakers are generally considered to be easy to use, with straightforward setup and operation. The company provides helpful resources, such as manuals and support forums, to assist users with connecting and using their speakers.
Klipsch speakers use standard connections, such as speaker wire, RCA cables, or HDMI, and many models are compatible with wireless audio technologies such as Bluetooth and Wi-Fi. The company offers remote controls and other accessories to make it easy to adjust volume levels, EQ settings, and other features from a distance.
SVS offers a range of speaker and subwoofer designs that are built to be compact and easy to mount or install in a variety of locations. The speaker cabinets are designed to be small and versatile, with features such as a bookshelf or wall-mount options, making them suitable for use in smaller rooms or in spaces where floor space is limited.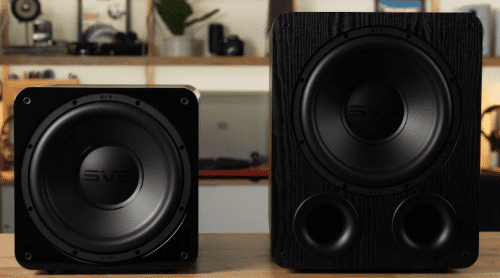 Klipsch Space Requirements
The space requirements for Klipsch speakers will depend on the specific model and the size of the room or area in which they will be used. Portable speakers may only require a small amount of space on a desk or table, while larger floor-standing or cinematic models may require more floor space and a dedicated listening area.
SVS offers remote controls for some of its subwoofers and speakers, allowing users to adjust the volume, phase, and other settings from a distance. The remote controls are designed to be user-friendly and intuitive, making it easy to fine-tune the sound without interrupting the listening experience.
In addition, SVS has developed a wireless app that allows users to control their SVS subwoofers and speakers using their smartphone or tablet. The app offers advanced features, including custom presets and room optimization tools, that can enhance the overall sound quality and user experience.
Klipsch offers remote control options for some of its speakers and sound systems, including custom-made Klipsch remotes and compatibility with some universal remote controllers. The features and capabilities of the remote control will depend on the specific model of the speaker or system.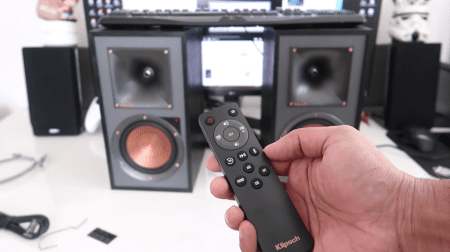 In addition, Klipsch offers mobile apps for both iOS and Android devices, which can be used to control certain speakers and sound systems remotely and provide additional features and functionality beyond what is available on the physical remote control or universal remote controller.
Choosing between SVS and Klipsch highly depends on your individual needs, preferences, and budget. Both brands offer high-quality audio products with their own unique sound signatures and strengths.
It may be helpful to listen to demos of both brands to get a better sense of their sound signature and performance and to consider your budget and specific audio needs when making a decision.