When it comes to high-quality audio products, Focal and Bose are two brands that often come up in conversations. Both companies have established themselves as leaders in the industry, offering a range of speakers, headphones, and other audio equipment that deliver exceptional sound quality.
However, there are distinct differences between the two brands that are worth exploring. In this guide, our audio engineers and experts will delve into the key features, advantages, and disadvantages of each brand to help you make an informed decision about which one is right for you.
Focal offers high-quality audio products with exceptional sound performance, utilizing advanced technology and premium materials. Their products have unique and innovative design features that enhance their aesthetic appeal and functionality.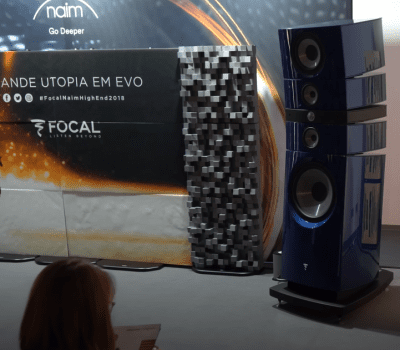 Focal provides a wide range of audio equipment catering to different needs and preferences, along with customizable options. They also offer excellent customer service with knowledgeable representatives.
Focal products are generally expensive, which may make them inaccessible to consumers on a tight budget. Their limited availability may make it difficult for customers to find and purchase their desired products.
Focal is not as well-known as some other audio brands, which may lead to a lack of brand recognition and trust among some consumers. Some Focal products may have limited connectivity options, which can be a disadvantage for those who want to use their equipment with a variety of devices.
Bose audio equipment is renowned for its exceptional sound quality, sleek design, durability, and noise-canceling features, making them a popular choice among audiophiles.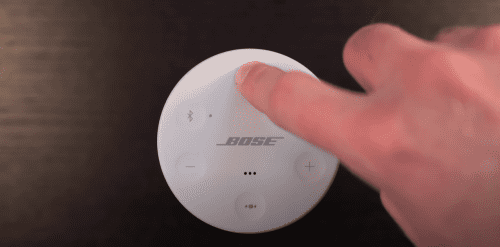 However, Bose products tend to come with a higher price tag compared to other brands, may have limited compatibility with certain devices, and shorter battery life in some cases. Additionally, Bose's consistent sound signature across its product range may not offer as many audio customization options as some users may prefer.
Focal is a French audio equipment manufacturer that was founded in 1979 by Jacques Mahul. The company's headquarters is located in Saint-Étienne, France, and it has since grown to become a well-known brand in the high-end audio industry.
Focal began as a manufacturer of speaker drivers, and their early success in this field allowed them to expand their product line to include loudspeakers, headphones, and other audio equipment. In 1983, Focal introduced its first loudspeaker, the DB13, which was quickly recognized for its exceptional sound quality.
In the 1990s, Focal continued to innovate and expand its product line with the introduction of the Utopia series of speakers. The Utopia series was a breakthrough in speaker design, featuring advanced technology such as beryllium tweeters and innovative cabinet construction.
Bose is an American company that was founded in 1964 by Dr. Amar G. Bose, a professor of electrical engineering at the Massachusetts Institute of Technology (MIT). The company's headquarters is located in Framingham, Massachusetts, and it is known for producing high-quality audio equipment such as speakers, headphones, and sound systems.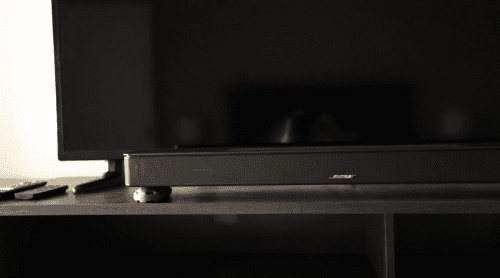 In the early years, Bose focused on research and development in the field of acoustics, specifically on improving the quality of sound reproduction in speakers. In 1968, Bose introduced the Bose 901 Direct/Reflecting speaker system, which quickly gained popularity due to its innovative design and superior sound quality.
Throughout the 1970s and 1980s, Bose continued to innovate and expand its product line, introducing the Bose Wave radio, the first acoustic noise-cancelling headphones, and the Lifestyle home entertainment system.
Focal is known for producing high-quality audio equipment with exceptional sound quality. The company's in-house manufacturing of speaker drivers and use of advanced materials such as beryllium and flax, contribute to the balanced and natural sound signature in their products.
Focal's headphones are also praised for their clarity and detail, thanks to their use of high-quality materials and comfortable fit. Overall, Focal is recognized as one of the top brands in the high-end audio industry.
Bose is known for producing high-quality audio equipment with advanced technologies and materials that create clear, detailed, and balanced sound across their product lines. They also offer proprietary technologies such as Active EQ and TriPort that provide a more immersive and natural listening experience.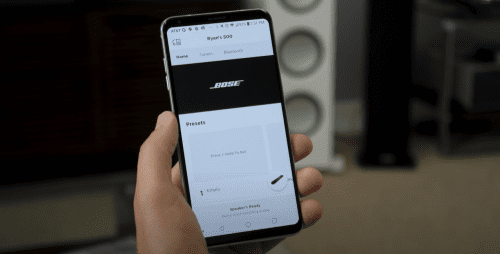 Bose is considered one of the leading brands in the audio industry, and their sound quality is generally well-regarded by both experts and consumers.
Add Your Heading Text Here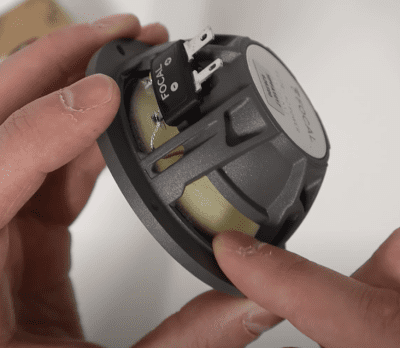 Some of the features commonly associated with Bose products include:
Noise cancellation: Bose is known for its noise-canceling technology, which reduces external noise and allows users to focus on their music or conversations.
Wireless connectivity: Many Bose products feature Bluetooth connectivity, allowing users to connect their devices wirelessly and play music or take calls without the need for cords.
Voice assistants: Some Bose products, such as the Bose QuietComfort Earbuds, come with built-in voice assistants like Amazon Alexa or Google Assistant, which allow users to control their music, set reminders, and more, using only their voice.
Comfortable design: This brand is often designed with user comfort in mind, featuring soft ear cups or ergonomic designs that reduce discomfort during prolonged use.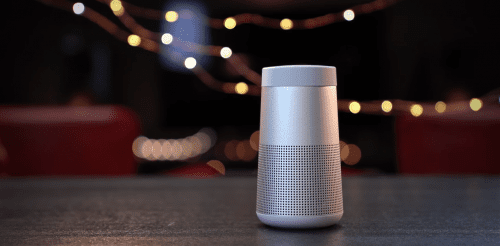 High-quality sound: They are known for their superior sound quality, producing clear, balanced sound with deep bass and crisp treble.
Durability: Bose products are built to last, with durable materials and components that can withstand daily wear and tear.
Many Bose devices also feature a micro USB port for charging and a 3.5mm headphone jack/aux cable input for wired audio connections.
The build quality of their products is generally considered to be excellent, with a focus on using premium materials and precision engineering.
Focal's speakers are typically constructed with high-density MDF or aluminum enclosures, which provide a sturdy and stable platform for the drivers and minimize unwanted resonances. The drivers themselves are made with premium materials such as beryllium, which is exceptionally lightweight and rigid, allowing for greater accuracy and detail in the sound reproduction.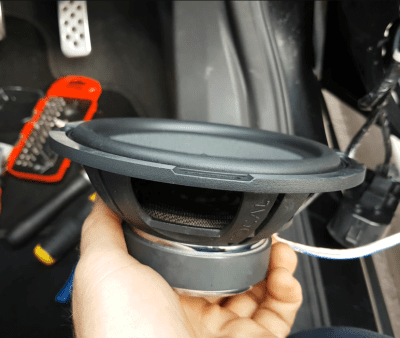 Similarly, Focal's headphones are built with attention to detail, with high-quality materials such as memory foam ear cushions and aluminum frames that are both durable and lightweight. The ear cups are typically designed to be acoustically isolated, which reduces unwanted noise and allows for a more immersive listening experience.
Bose is known for using high-quality materials in their products. For example, their speakers are often made from strong and durable materials such as aluminum and high-quality plastics. Additionally, their headphones and earbuds are also designed to be robust and long-lasting, with features such as reinforced cables and sweat-resistant materials.
Bose's products are also known for their attention to detail in terms of construction and design. They often incorporate unique and innovative features, such as noise-canceling technology in their headphones, to provide an exceptional listening experience.
In terms of ease of use, Focal audio equipment can vary depending on the specific product. Generally speaking, Focal strives to make their products user-friendly and intuitive, but some of their high-end speakers and headphones can be more complicated to set up and use compared to more entry-level options.
Focal's speakers often require some setup and configuration to achieve optimal sound quality, such as speaker placement and calibration. This may involve adjusting settings on an amplifier or receiver, or using specialized software to fine-tune the sound. However, once properly set up, many users find Focal's speakers to be easy to use and enjoy.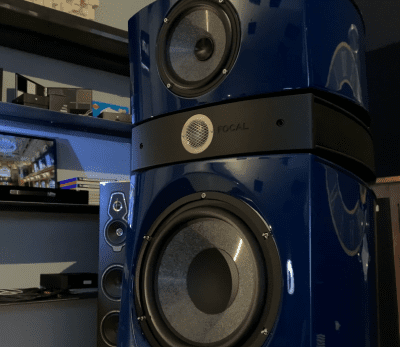 Focal's headphones are generally more straightforward to use, as they can typically be connected directly to a music source such as a smartphone or computer. Some models feature touch controls or built-in microphones for hands-free calling, which can add to their ease of use.
Bose audio equipment is generally designed to be easy to use, with user-friendly interfaces and intuitive controls.
Many of Bose's products, such as their soundbars, like the Bose Solo 5, wireless speakers, and headphones, can be easily connected to devices such as smartphones, tablets, and laptops via Bluetooth or Wi-Fi. Bose also provides detailed instructions and user guides to help users set up and operate their equipment.
Bose's audio equipment often features simple and straightforward controls, with buttons and switches that are easy to locate and operate. Additionally, Bose's products frequently come with user-friendly mobile apps that allow users to adjust settings, customize sound preferences, and control their equipment remotely.
Focal offers a range of products at different price points, so there is likely an option available for most budgets. However, even their entry-level products can be relatively expensive compared to other brands, which may be a consideration for some buyers.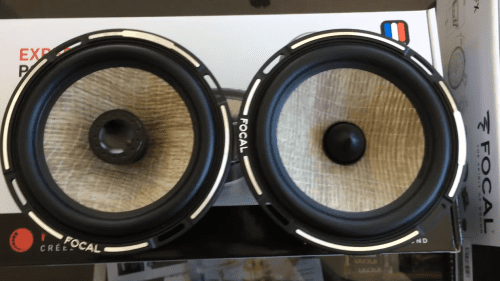 Here are some approximate price ranges for Focal devices:
Bose audio equipment is generally priced at a premium compared to other brands in the market. The brand's focus on high-quality materials, innovative features, and exceptional sound quality justifies the premium pricing.
The most common Bose products and their price ranges include: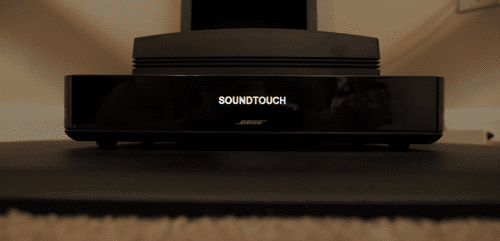 It's important to note that the actual prices of these products may vary based on the model, features, and location of purchase. Bose offers a range of products, each with varying levels of performance, features, and pricing. Despite the premium pricing, many consumers consider Bose products to be a good investment due to their quality, durability, and advanced features.
The space requirements for Focal devices can vary depending on the specific product. For home speakers, the space requirements may depend on the size and type of speaker.
Generally speaking, larger speakers may require more space to be properly positioned and set up for optimal sound quality. Additionally, some speakers may require specific positioning, such as being placed on stands or mounted on walls, which can also affect space requirements.
For headphones, space requirements are minimal as they are designed for personal use and do not require any dedicated space beyond the user's head.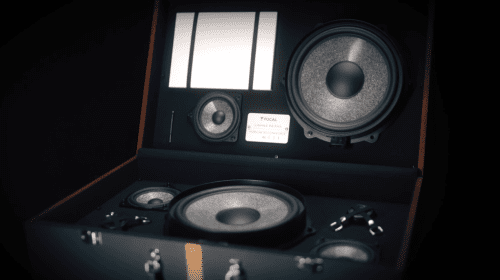 Subwoofers can also vary in terms of space requirements depending on the size and type of subwoofer. Some larger subwoofers may require more space to be positioned properly and may also require a dedicated power outlet. Additionally, the location of the subwoofer can also impact its performance and may require careful consideration of the room's acoustics.
The space requirements for Bose audio equipment vary depending on the specific product.
For example, Bose earbuds and headphones are generally small and compact, requiring minimal storage space when not in use. Some Bose headphones are foldable, making them even more compact and easier to store.
Wireless speakers and soundbars setup of Bose typically require more space, as they are designed to provide high-quality audio performance and often include multiple speakers and amplifiers. These products may need to be placed on a shelf or mounted on a wall, and the room size and acoustics may affect the audio quality.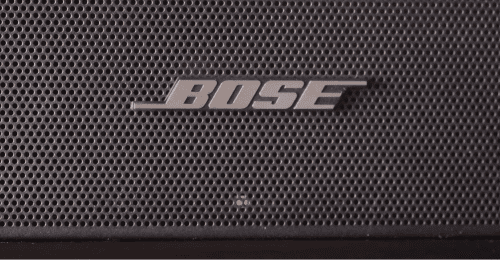 Bose home theater systems, including speakers and a receiver, may require the most space and are generally designed for larger rooms. These systems often include multiple speakers that need to be placed strategically around the room to create an immersive sound experience.
Focal offers remote controls for some of their audio equipment, but not all products include a remote control as a standard accessory. Generally, Focal's higher-end products, such as their flagship speakers and headphones, may include remote controls as a standard feature, while their entry-level products may not.
For example, some of Focal's home speakers may come with a remote control that allows users to adjust volume, tone, and other settings from a distance. Focal's headphones, on the other hand, typically do not come with remote controls, as they are designed for personal use and do not require remote control functionality.
It's worth noting that some Focal products may be compatible with third-party remote controls or universal remotes, which can provide additional convenience for users who prefer to control their audio equipment from a distance.
Bose audio equipment typically includes a remote control that allows users to adjust settings, control playback, and navigate menus.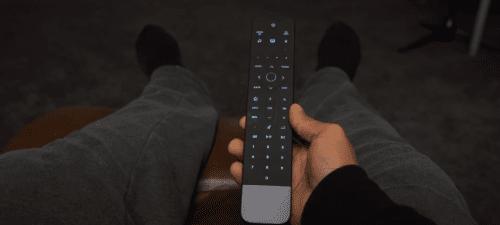 The specific features and design of the remote control may vary depending on the product, but most Bose remotes are user-friendly and straightforward to use. Some remotes may include additional features such as voice control or backlighting to make them easier to use in low-light conditions.
In addition to the physical remote control, many Bose products can also be controlled using a mobile app. The Bose Connect app, for example, allows users to control their Bose headphones and speakers directly from their smartphone or tablet. The app provides additional functionality, such as the ability to adjust the equalizer settings, manage connected devices, and access music streaming services.
The power range for Focal devices can vary widely depending on the specific product. Focal's home speakers and subwoofers can range in power from as little as 25 watts to as much as 1000 watts or more, depending on the specific model. Focal's headphones do not require external power and are designed to be driven by the headphone output of a mobile device or computer.
The power range of Bose audio equipment varies depending on the specific product. The Bose SoundLink Mini 2, which is a mini home speaker, typically has a power range of around 30 to 50 watts, while a larger speaker like the Bose Soundbar 300 typically has a wattage of around 65 watts.
Focal's home speakers often have a frequency response range of 40Hz to 40kHz, which is considered to be a wide and accurate frequency range. Focal's headphones also typically have a wide frequency response range, with some models able to reproduce frequencies as low as 5Hz and as high as 40kHz.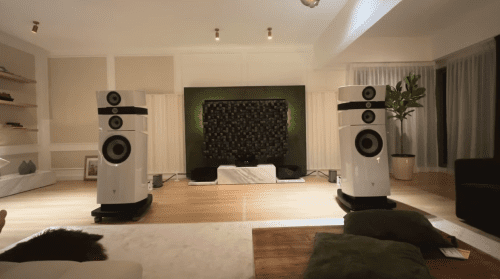 The frequency response range varies depending on the specific product, but most Bose products are designed to produce a balanced and natural sound across the entire frequency spectrum.
Bose headphones and earbuds typically have a frequency response range of 20 Hz to 20 kHz, which is the range of human hearing. Bose wireless speakers and soundbars often have a broader frequency response range, ranging from as low as 10 Hz to as high as 30 kHz, which can provide a more immersive and detailed sound experience.
Next Readings:
Choosing between Focal and Bose audio equipment depends on personal preferences and needs, considering the factors that are provided and explained above. Moreover, listening to both brands and reading reviews can help in making an informed decision.