Budget-friendly audio devices like Samsung HW-T415 are always tempting to buy. However, being affordable does not ensure that it can enhance your sound experience. If worse comes to worst, you may end up wasting money.
So rather than getting swayed by the fad, read this Samsung HW-T415 review from our audio engineers and determine if it suits your soundbar needs.
At first glance, it's hard not to notice the premium-looking build quality of this soundbar. If you inspect its top and front panels, you'll see that it's constructed with durable steel material. This design could shield the internal component from potential damage.
We also noticed some sections made of plastic, mostly on the side or back. Nevertheless, the material feels and looks solid from the get-go.
The soundbar only ranges around 18.15 inches, so we suggest pairing it up with at least a 43-inch television. It has a slim height of 5.4 cm, making it easier to find a spot to place it.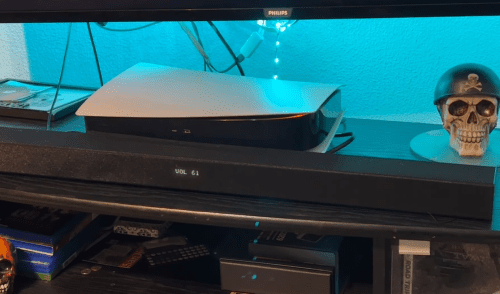 Soundbar Features
Details
Soundbar Model
Samsung HW-T415 Soundbar with Wireless Subwoofer
Product Release
2021
Color Variation
Black
Dimensions (Soundbar & Subwoofer)
33.9W x 2.1H x 2.9D (inches)
86W x 5.4H x 7.4D (centimeter)
Audio Enhancement Features
Dolby Digital
Dialogue Boost Feature
Available
Room Correction Feature
None
Wireless Connectivity
Bluetooth Connection
Available Wired Connection
Optical & USB
Chromecast Availability
None
Voice Assistance
None
Surround Sound
Surround Sound Expansion
Max Output
170W
During our hands-on experience, all we need to do to set up this audio device is plug in the optical cable. You don't need to go through manual configurations because the speaker's default setting should automatically connect to your device.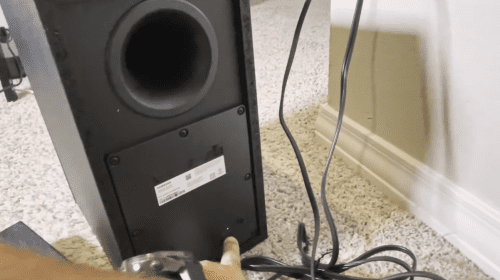 The remote control should suffice if you want to change sound configurations. And since the subwoofer is wireless, connecting it through Bluetooth isn't much of a hassle. This unit's only downside on setup is its lack of HDMI ports.
The soundbar-subwoofer combo has an output power of 170W, where 100W is for the latter and 70W is for the prior mentioned.
If you ask our sound experts, this power range should be enough if you're filling a small space or room. It won't be as loud if you're playing audio in a large, open area.
As a Samsung soundbar, it's no surprise that this model can deliver such clear quality. You can enjoy impressive audio clarity up to the volume's mid-level. However, some distortion will begin to play once you set the soundbar to a high volume.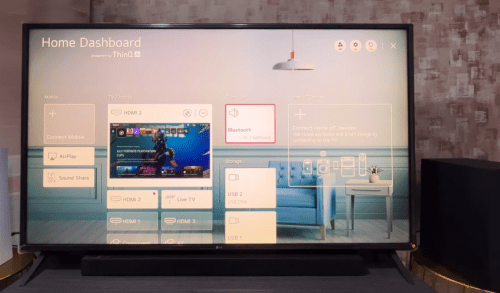 As for the bass quality, the mid-levels are heart-thumping. We tried tweaking the EQ configurations, giving us an even better subwoofer performance.
Overall, Samsung's surround sound expansion saves this device from being a typical speaker.
It serves as a balance between the soundbar and the subwoofer to deliver a solid audio performance. You can also enhance this feature by hooking up other subwoofers.
Users can click the SOUND MODE button by using the remote and change the media's audio effect. You can choose the standard for the source or the surround sound for wider audio.
So far, the subwoofer delivers deep and clear bass upon setup. It stands a bit taller at 34.3 cm, so you must find a good spot to place it.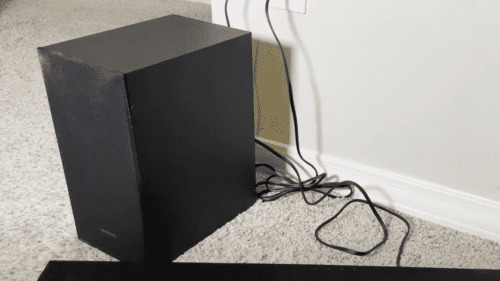 Wired and Wireless Connectivity + Remote
Apart from the optical cable, the unit also comes with USB ports. You can use this wired feature for listening to music from a flash drive.

For the wireless connections, you can set up Samsung HW-T415 using Bluetooth [1] without connecting any cables. This package also comes with a remote control, which you can use to navigate through the subwoofer and soundbar settings.
The typical price for this soundbar and subwoofer combo depends on which store you buy it from. Nevertheless, it's surprisingly a budget-friendly option, despite coming from a popular electronics brand.
Review Conclusion: Samsung HW-T415
After conducting Samsung HW-T415 reviews, our resident audiophiles concluded that it's a very straightforward model. The soundbar and subwoofer featured in this combo package deliver great audio performance and quality.
Despite lacking modern connectivity options like HDMI or WiFi features, this offering serves its purpose for a reasonable price range.