Vizio is among the top TV brands in the US market, but how do they undercut the competition? From their entry-level D-series, all the way to their top-of-the-line OLEDs, Vizio typically has something for everyone's budget.
In this article, our experts will be shedding light on Vizio's company history, who makes Vizio TVs, and how they can offer top-quality products at a lower price point.
Unlike its competitors, Vizio chose to outsource its labor and production to third-party OEMs (original equipment manufacturer) and ODMs (original device manufacturers), lowering their costs.
Most of the big companies like Samsung and LG tend to manufacture their TVs in-house. This would normally cost more due to the company's size and scale, for the sake of more control, quality, and streamlining.
Vizio History & Experience
Vizio is an American company founded in California in 2002 by William Wang, a Chinese-American born in Taiwan. Starting as a PC monitors production company, they quickly paved the way for the production and sale of large-scale flat-screen plasma TVs, becoming one of the best-selling TV brands in North America.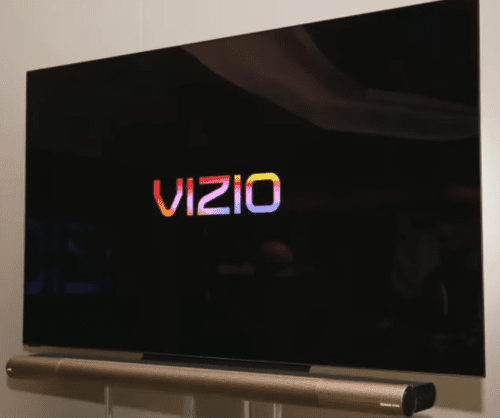 Vizio's business continued long after plasma TVs were phased out of the market. Under their motto "Where Vision Meets Value", Vizio continued their value-centered offerings, tapping into foreign manufacturing companies and bulk resellers and becoming the first US brand to lead major US TV sales in 2007.
Where are Vizio TVs Made?
Vizio TVs are all manufactured overseas. As for who makes Vizio TVs, their two main manufacturing partners and shareholders are Taiwanese companies Ruixuan Optoelectronics Technology and Hon Hai Precision Industry, more commonly known as Foxconn.
Place of Vizio TV Manufacturing
Vizio TVs are manufactured and assembled in both China and Mexico.
Ruixuan operates the factories in Suzhou, China and is the main manufacturer and supplier of Vizio TV components, and has a hand in the assembly of Vizio products.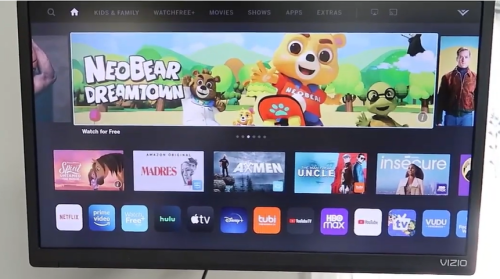 Foxconn operates the factories in the city of Tijuana, Mexico with a focus on assembly using pre-assembled components.
Vizio has five distinct product categories in its 2021 TV lineup. Listed below are each of these categories, what to expect from each level, and the top offerings from that series.
This category focuses on dependability and value while providing the base Vizio experience with 21"- 40" displays. One of the most popular TVs in the D-Series category [1] is the Vizio D40F-G9. It has a 40-inch LCD display with a Full HD 1080p resolution. It comes equipped with its SmartCast OS for streaming and casting and is compatible with Google Assistant, Apple Siri, or Amazon Alexa.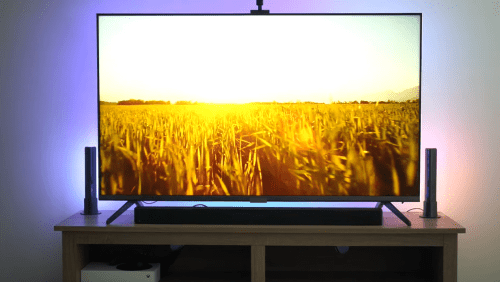 V for value, this category offers an entry-level HDR experience, larger 40"-75" displays, and up to 4K resolution. One of the best examples is the Vizio V505-H19. It sports a 50" 4K resolution display with HDR compatibility, SmartCast, and full-array backlight dimming. It's easily one of the most value-packed products in their lineup.
(To know how the V-series perform against other models, you can initially check our comparison between Vizio V-Series and M-Series here)
M for mid-range, Vizio brings in their more premium options such as Quantum LED, higher contrast for HDR10 and Dolby Vision certification, and HDMI 2.1 with variable refresh rate for gaming, more screen size options, with all the features mentioned above. The Vizio M65Q7-H1 is a crowd favorite, sporting a 65" 4K HDR QLED display with support for 4K 60Hz.
P for premium, this is where Vizio brings out their best with up to 85" in display size, a panel with higher brightness and contrast, and a refined full-array dimming experience. Vizio's P65Q9-H1 can offer all that and is among the top favorites.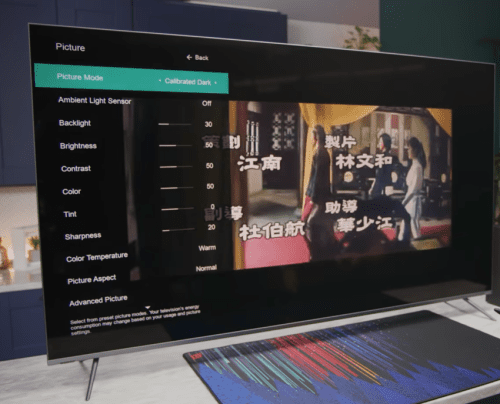 This is an odd category that doesn't fall under Vizio's letter-based naming. Despite that, Vizio shows its mastery over the OLED display. Although having smaller screen size options of 55"-65", the use of OLED gives models in this series a visual experience unmatched by non-OLED displays. The OLED55-H1 is their most popular option, as it offers the glory of a 55" 4K HDR10+ OLED display with a variable refresh rate for gaming.
Vizio TVs offer excellent value for money, having similar features as other brands with up to 40% lower prices, with a compromise that's acceptable for most users.
(For brand comparison, you can start knowing the difference between Vizio and TCL here)
No, Vizio is not made by Sony. Vizio and Sony are two completely different companies and are rivals in several audio and visual categories.
There's no denying Vizio's quality and value, starting from their entry point up until their top-tier products. Now that we know how they lowered their costs and made Vizio TVs, thanks to our experts, it's clear how they can offer their products at lower prices than their competitors.
Finding quick and easy fix for your Vizio device issues? Then, you can check the pages we listed below: