A battle of the brands is something the average consumers consider before purchasing most products. In this case, is Vizio better or TCL? It's easy to find below-average and excellent products from both, so your best bet to avoid ending up with the former is by checking out the detailed review of Vizio VS TCL by our media team.
Features of Vizio and TCL
V Inc, now known as Vizio, was founded in 2002. It's quite a new brand to the market, but Vizio smart TVs are among the best products for visual appeal. One of the things the brand is known for is producing excellent Vizio TVs that cost less than their competitors. Do cheaper TVs mean worse quality? When it comes to the Vizio brand, this is not the case.
Vizio has come a long way since the early 2000s and has a roster of experiences that even the big brands may envy.
We then have TCL, a brand that has been around for longer and originally started as a cassette manufacturer. Of course, we know that since cassettes have become obsolete, TCL has become known for other things such as TCL smart TVs. TCL has also had many collaborations in its history, such as partnering with Roku to create the Roku TV OS, which is TCL's primary smart TV platform.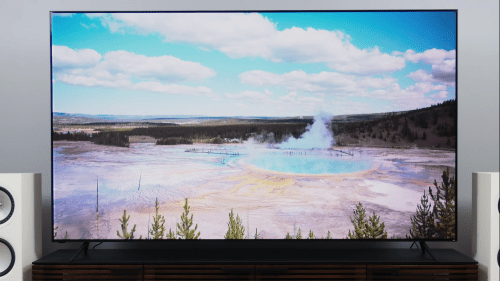 Does TCL have a good reputation? Overall, they are known to be reliable and sell TV sets that are cost-efficient, much like their competitor Vizio. It's for this exact reason that our experts have decided to pit Vizio VS TCL TVs.
Vizio D-Series vs TCL 3-Series
The price comparison for the Vizio TVs from the D-series compared to the TCL TVs from the 3-series is negligible. The difference shouldn't exceed a couple of hundred, so our visual experts say the price shouldn't impact your decision as much as other factors like smart TV functionality.
Both the D-Series and the 3-Series are basic lines from both brands. They work well for video games as long as they don't require a very high refresh rate, and they can both stream content from services such as Amazon Prime Video.
Unfortunately, neither brand offers 4K and 8K quality in their basic line. As for the rest of the features, TCL VS Vizio TVs in these lines are pretty on par.
(For other models from the Vizio brand, we have a review of Vizio V Series and Vizio M series here)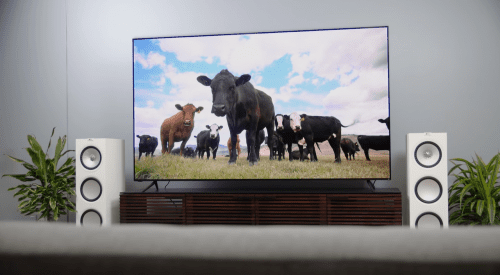 Vizio V-Series vs TCL 4-Series
The next step up is the Vizio V-Series against the TCL 4-Series. For those looking for 4K HDR content support, you will be happy to know that TV units from both lines can accommodate your needs.
Our media team says the V-Series from Vizio has a very slight edge over its competitor due to Dolby Vision. The V-series has another leg up over the TCL 4-Series with full display backlighting. This will allow the V-series TVs to display deep blacks in a way the 4-Series cannot.
The Vizio P-Series and the TCL 6-Series are where we start to see better functions you would want in smart TVs. The additional gaming features are one of the technological advances that set the Vizio P-Series and the 6 Series apart from the more basic lines.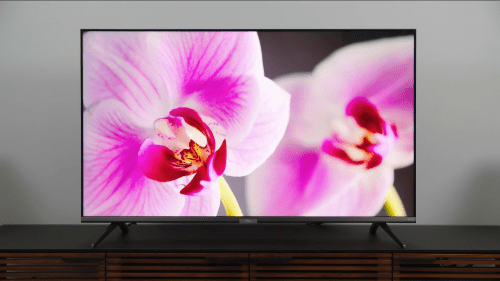 You can get the likes of a faster variable refresh rate of 120 fps (frames per second), which is crucial for smooth gameplay. They both offer the same refresh rate, but the clear winner in this round for the TCL VS Vizio TV face-off is the TCL 6-Series. This is because the line's gaming mode is THX certified for the best viewing experience, and 6-Series TVs will often support Dolby Vision.
(Having trouble with your TCL TV having blinking light? Here's how you can properly fix TCL television exhibiting light blinking)
Vizio OLED vs TCL 8-Series
One of the highest-grade lines from the Vizio and TCL brands are the OLED TV models and 8-Series LED TV. This is where prices can reach upwards of 1000, so our team members expect some good features.
Let's start with the Vizio OLED, which offers an amazing 8 million self-illuminating pixels. The picture quality with an amazing contrast ratio and blacks on your screen will really make a difference compared to the lower-end smart TV models.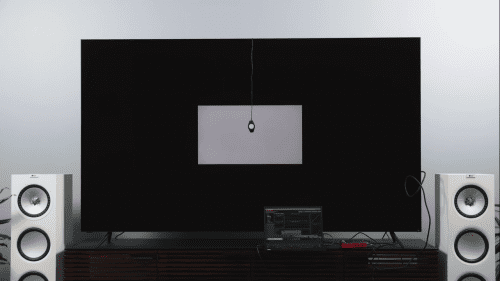 TCL flatscreens in the 8-Series line don't go down without a fight. They boast QLED displays with Quantum Contrast, mini LED tech, and have 1000 local dimming zones. The result is color and contrast that can match the Vizio OLED.
What cinches the results of this round is the HDMI 2.1 port plus a variable refresh rate of 120Hz.
Aside from FPS[1] and local dimming, there are many other visual factors that contribute to the picture quality such as reflection handling. Yes, the details matter, but the product line does as well. The higher you go in class, the better picture quality you will generally get, and you won't need to worry about things like the dirty screen effect.
So if our visual effects team were to compare a Vizio P-Series Quantum against a D-Series, the Vizio P-Series Quantum would come out victorious. Both Vizio and TCL have different class TV sets, and they are both known for specializing in more budget TVs.
Once we dive into detail about the products in each equivalent line, we can see that they generally bring the same benefits, with one outperforming the other on occasion.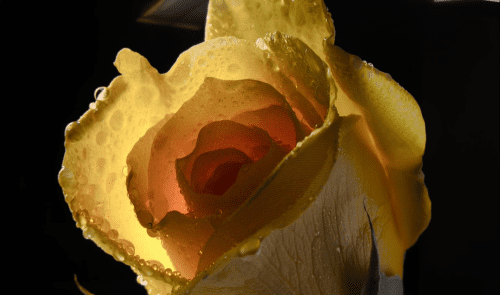 Both TV brands offer a high dynamic range, an excellent contrast ratio for bright objects, and high resolution. For the sake of argument, our media team will look at the higher-end lines from the battle of both brands. Vizio Quantum class flatscreens can rank higher in price, but they do offer lower input lag, glare, and a high contrast ratio.
TCL supports Dolby Vision, which may not be as commonly seen in Vizio, but it isn't enough to compensate for some of the other features their TV may lack.
Vizio is more expensive in terms of the Quantum class, but aside from a low input lag, your television set is top-notch for gaming and has excellent picture quality.
TVs aren't all about the image quality. The sound quality is another consideration that many consumers forget about. This is why we also brought in our audio team to assess the sound quality of TVs from both Vizio and TCL. TCL TVs have better sound in higher-class models, which is understandable. However, if you're getting the lower class 3 and 4-Series, you may not get the same frequency response.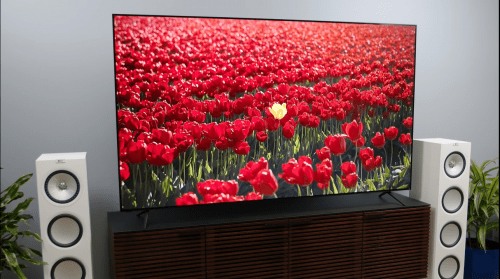 Vizio TV sets can offer decent sound quality that spans more of their product lines with lower harmonic distortion. For this reason, our audio team has chosen Vizio as the winner.
The two biggest technological draws for the brands are the smart features. For Vizio, you have the SmartCast TV, and TCL has Roku TV. A general survey and our man-hours have revealed Roku TV to be the more popular choice among consumers, and it isn't without reason.
For starters, it's just visually smoother and cleaner with a wide range of native apps that include most of the streaming services we use today. Vizio TVs also offer onboard apps, but they are fewer than their competitors and the interface is noticeably more basic. Both TV brands will also allow users to stream content from mobile devices if necessary.
Some TCL sets offer voice control, which can be very useful for people who are used to this function. While Vizio may still be lacking on the voice control front, you will most likely need an external device to use Amazon Alexa with TCL sets.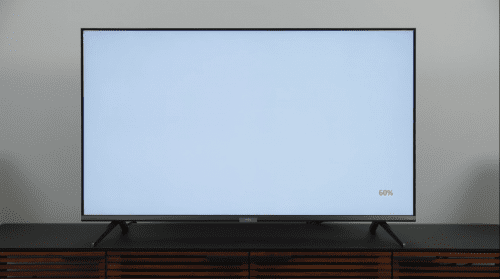 The remote control offered by both brands performs the basic functions without any frills. You may find 2 remotes in the TCL box because one has the integrated mic control.
As for the remote app functions, you don't get much better than TCL's Roku. The software is compatible with both iOS and Android systems, and you will have control over everything. On Vizio sets, you can also gain full access to all the settings through the app.
Let's start with the build quality in this section. How do the brands compare to the durability of other TVs from more high-end brands? There is a consistent notion that a lower cost equals poorer quality. While that may still hold true for many items, it isn't always the case for TVs. Luckily for consumers, both TCL and Vizio can produce high-quality products at a lower cost.
As for screen size, both brands offer big TVs for large spaces and TV sets suited for a more compact room.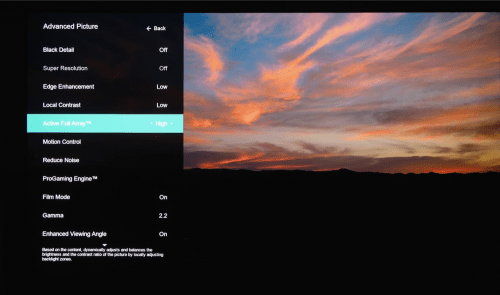 In general, Vizio has slimmer models, but it's not as though TCL TVs are much chunkier. The legs or feet they stand on also resemble each other, but Vizio has sturdier ones on most TVs that offer more support. The slimmer body and the sturdier legs give Vizio the edge over TCL in this section.
(To know the right length and height of your television, here are some ways to properly measure the TV dimensions easily)
In a day and age where technology is such a prominent part of our lives, we have come to prize convenience over everything, which is why smart TV features are such a crucial consideration. Many product models can double as a PC monitor with the right features.
The winner is TCL in this section due to the more desirable Roku TV platform. It encompasses more streaming platforms that will offer more options to users no matter their subscription.
(To better know how well the performance of TCL is, you can check our detailed comparison between TCL and Hisense here)
The price will depend greatly on the class and size of your new TV. A larger TV in a higher class will definitely cost you more. Both companies have built a reputation around affordable products for great quality. If you're looking at just price alone, Vizio is the winner. However, TCL has cheaper models in comparison if you're looking at the higher classes.
Which is the winner in terms of price? We'd say they are pretty even depending on what you're looking for.
As for the warranty, TCL offers a 2-year guarantee but a 1-year warranty. Vizio offers a longer warranty of 3 years, which is what makes it the winner in this section irrespective of price.
(For related post, you can also check our page about the real maker of TCL televisions here)
Is TCL better than Vizio?
No, TCL is not better than Vizio. While some products in certain lines may be better in one brand compared to the other, TCL is not better than Vizio if we are looking at the warranty, design and build quality, and picture.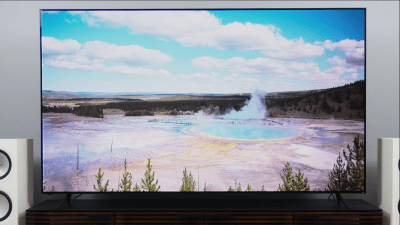 The winner of our face-off between the two global brands has come to an end. Our media and audio team have deemed Vizio as the clear winner. Aside from better build quality and design overall, the brand also offers peak brightness in rooms with more ambient light, a low permanent burn-in risk, and higher audio quality.
Looking for a reliable stand for TVs? Well, you can pick the best from this list: