Your Vizio TV has many innovative features that you can't use to the fullest unless you know how to set them up properly.
If you what to know how to set up your Vizio Active Full Array feature, our expert technicians prepared a comprehensive guide for the proper settings of your Vizio TV.
Active Full Array Setting, Explained
Vizio has recently released its local dimming technology called Active Full Array. The Vizio's Active Full Array is an innovative backlight technology that remarkably improves visual quality on your TV.
Noticeably, the image is more dynamic and automatically adapts the brightness to complement what's on the screen. It makes the image more vivid, displaying deeper blacks and vibrant bright colors. You can easily see the color contrasts of the images, making them look more real.
Essentially, you can fully take advantage of these captivating color contrasts if you follow the appropriate setting of the Active Full Array feature of your Vizio TV.
But first, it is important to understand how Active Full Array works and how you can achieve better picture quality through this local dimming feature.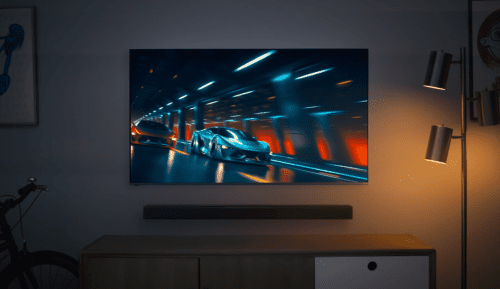 Active Full Array on your Vizio TV creates different brightness level in one image that impacts the screen's contrast levels. These various contrast levels are responsible for producing a high-quality image.
Typically, if your TV screen has higher contrast levels, it can produce a better-quality picture to a specific limit. The high contrast level is also the main factor that makes High Dynamic Range or HDR content look much better than Standard Dynamic Range or SDR content.
Active Full Array is an important feature for your TV or monitor that can get exceptionally bright. As your TV increases the brightness, the black levels also increase, which may negatively affect the panel contrast.
But with the help of the Active Full Array, the brightness and black contrasts are maintained at balance levels.
Should I Keep My Vizio TV's Active Full Array On or Off?
We recommend keeping the Active Full Array feature of your Vizio TV on and letting it automatically adjust the brightness contrast levels.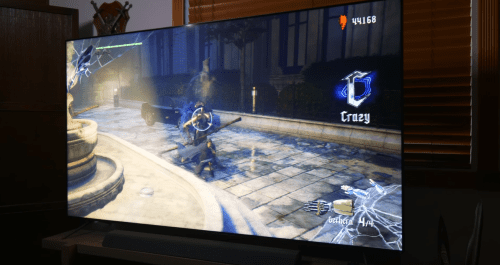 When the Active Full Array feature is activated, your Vizio TV can have more accurate dimming zones and will prevent the light to bloom or shine around the brightest images. Overall, it improves the contrast ratio, which can be difficult to achieve if you set it manually.
We suggest you set your TV's Active Full Array to low when viewing SDR content and let it automatically switch to "HDR-output" when HDR content is played, such as viewing movies or launching supported games.
Typically, the low setting activates the local dimming feature but keeps the specular highlighting off. We recommend keeping the Active Full Array to low when watching SDR content because it does not use the specular highlight.
On the other hand, if you change it to a medium setting, the TV's Active Full Array will introduce artifacts to the SDR content that are not naturally intended or designed like an excessive blooming.
Although the blooming cannot be eliminated completely since it is a typical result of local dimming technology, the low setting can significantly reduce it. This way, the SDR content appears more natural and real.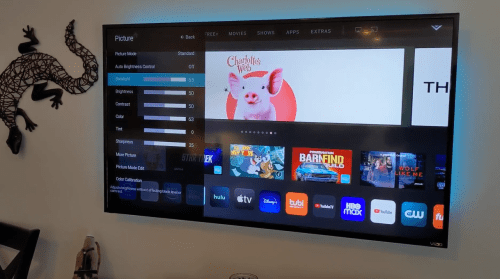 Meanwhile, the medium setting is the most appropriate option for your HDR content. When you set the Active Full Array to medium, the specular highlighting and local dimming features are both activated.
It creates a balanced contrast where the brighter colors are highlighted but also makes the blacks appear deeper, especially in dark scenes. Overall, the medium setting on HDR content enhances the picture quality.
Although we have not encountered any issues throughout our tests, some users have reported issues with their TV's Active Full Array, such as dark blotches or small spots on the screen.
When you encounter this issue, we suggest you set the Active Full Array to low as a workaround. With the low setting, you can still enjoy the vivid colors and deeper blacks with SDR content without the dark blotches.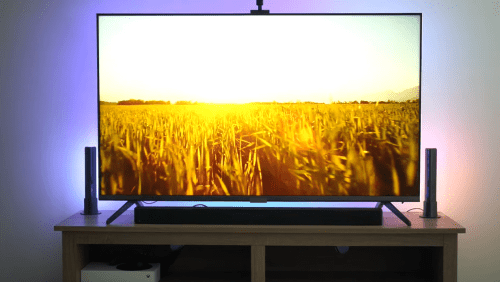 Meanwhile, the low setting will not enhance the picture quality for HDR [1] content. Although the black levels are still present, the HDR highlight and peak brightness will disappear. So, for HDR content, you can just turn off the Active Full Array to avoid the dark blotches issue.
Active Full Array Flickering
Some users also encounter screen flickering issues caused by Active Full Array. It happens when you set the Active Full Array to medium. As a workaround, we suggest setting your Active Full Array to high instead to eliminate the screen flickers completely.
Your Vizio TV has great features that can improve picture quality. But finding how to set them up properly can be challenging, especially if you are not tech-savvy.
But hopefully, this article guides you to take advantage of the Vizio Active Full Array feature for a more immersive viewing experience at home.