Before you spend hundreds of dollars purchasing a soundbar that looks great on paper and then realizing it doesn't pair well with your TCL Roku TV, you can start by following our comparison guide. We have tested and listed below the top TCL soundbars on the market in order to find the best soundbar for TCL Roku TV, to save you the pain of a wrong purchase.
At A Glance: Our Top 5 Picks for TCL Soundbars for TCL Roku TV
Compare our top pick with other products
Quick Summary: Our Top Picks for TCL Soundbars for TCL Roku TV
IMAGE
PRODUCT

Best Overall

Multi-dimensional sound
RAY·DANZ technology
Deep bass w/ wireless sub

VIEW LATEST PRICE →

Editor's Choice

Dolby Atmos
Deep bass w/ built-in subs
Specialized sound modes

VIEW LATEST PRICE →

Best In Clear Dialogue

Dolby Digital
Deep, rich bass
Wireless connectivity

VIEW LATEST PRICE →

TCL Alto 5 2.0 Channel Home Theater Sound Bar

Easy setup
Deep bass ports
Small and compact

VIEW LATEST PRICE →

TCL Alto 7 2.0 Channel Home Theater Sound Bar

Voice clarity with tweeters
Specially tuned to excel at any volume
A good fit for larger TVs

VIEW LATEST PRICE →
Reviews Of The Top TCL Soundbars
The sleek TCL Alto 9+ has an interesting design which embeds the dedicated center channel in front of the side channels. This will allow viewers to enjoy enhanced dialogue.
The TCL Alto 9+ also features a wireless subwoofer for deep and heavy bass. It will bring forth all the low tones on the spectrum to create a multi-dimensional soundstage.
Optimized for Roku TVs, the TCL Alto 9+ possesses Ray Danz technology, which is utilized to create the most realistic and room-filling audio. Plus Dolby Atmos, this soundbar is guaranteed to bring more depth and excitement to your content.
The TCL 8i features Dolby Atmos virtual surround sound, the highest level of advancement in home theater audio technology. Some audiophiles may be wondering where the subwoofer is, and our experts are pleased to say that the 8i has dual built-in subs.
The built-in subwoofers are designed to punctuate the content with low tones and to keep the soundbar system compact. Thanks to the built-in Bluetooth, you can stream content wirelessly from your mobile devices and enjoy the different sound modes for optimized audio.
The 8i also features various connections including HDMI and optical, both one-cable setups. With this setup, you will not deal with TCL soundbar issues on connectivity.
The TCL Alto 6+ is our team's choice for a budget-saving option. For audiophiles and cinephiles that need a separate sub for satisfactory bass, then the Alto 6+ is the key. The soundbar comes with integrated Dolby Digital technology for decoding and filling the room with expansive sound.
You can stream music wirelessly with the ubiquitous Bluetooth connection from all your enabled devices. The Alto 6+ also comes with various sound modes including movies, music, and news to enhance the quality.
With HDMI and optical, setup for the soundbar subwoofer combo is easy and the soundbar is Roku TV ready.
TCL Alto 5 2.0 Channel Home Theater Sound Bar
For those who are tight on space and have a smaller TV, the TCL Alto 5 2.0 soundbar is your saving grace. It can compete with other Alto soundbars and deliver clean and crisp sound from its small profile.
The lack of an external subwoofer will make a negligible difference for the deep bass notes. The Alto 5 2.0 has deep bass ports that will catapult the low frequency sounds for any content.
Optimize all the content you love with the embedded sound modes to give your movies, news, and music a realistic feel.
TCL Alto 7 2.0 Channel Home Theater Sound Bar
The Alto 7 2.0 soundbar is a great choice for those who want a compact design with incredible sound. While it doesn't have its own external subwoofer, it is specially tuned with distinct sound modes to give you an enriched viewing experience.
The deep bass ports will make up for the lack of a subwoofer and produce all the low frequency sounds.
The large size also gives this soundbar an advantage if you have TVs that exceed 55 inches. To make things easier for you, the soundbar can be configured to work with any universal remote once plugged into your TV through the HDMI ARC input.
Check our full review of TCL Alto 7 here.
Soundbar for TCL Roku TV Buying Guide
TCL Roku TVs, or any other TV, in fact, can benefit from enhanced sound quality with a soundbar. The built-in TV speakers might not cut it for you and if sound quality is important, then the right soundbar can improve your overall entertainment experience.
To help you make sure that your newly purchased soundbar will enhance your listening experience, here are a few factors that will support your search.
What to Look for When Buying the Best Roku TV Soundbars Connection
One simple area to look at before you pull the trigger on a new Roku TV soundbar is the connection. If there isn't a way to connect the soundbar to your TV, then it doesn't matter how great of a sound system you purchased.
Look for both digital and analog audio output as well as an HDMI ARC. In all the soundbar setups we've done, HDMI ARC is optimal because it provides a two-way input and output from the soundbar to TV and vice versa. Furthermore, HDMI also only requires the right HDMI cables for setup, which makes it easy.
For better surround sound especially to some first-rated Dolby Atmos soundbars, you do need an HDMI connection. But if your heart is set on a soundbar that doesn't have HDMI, you should at least have two or three connection options for convenience.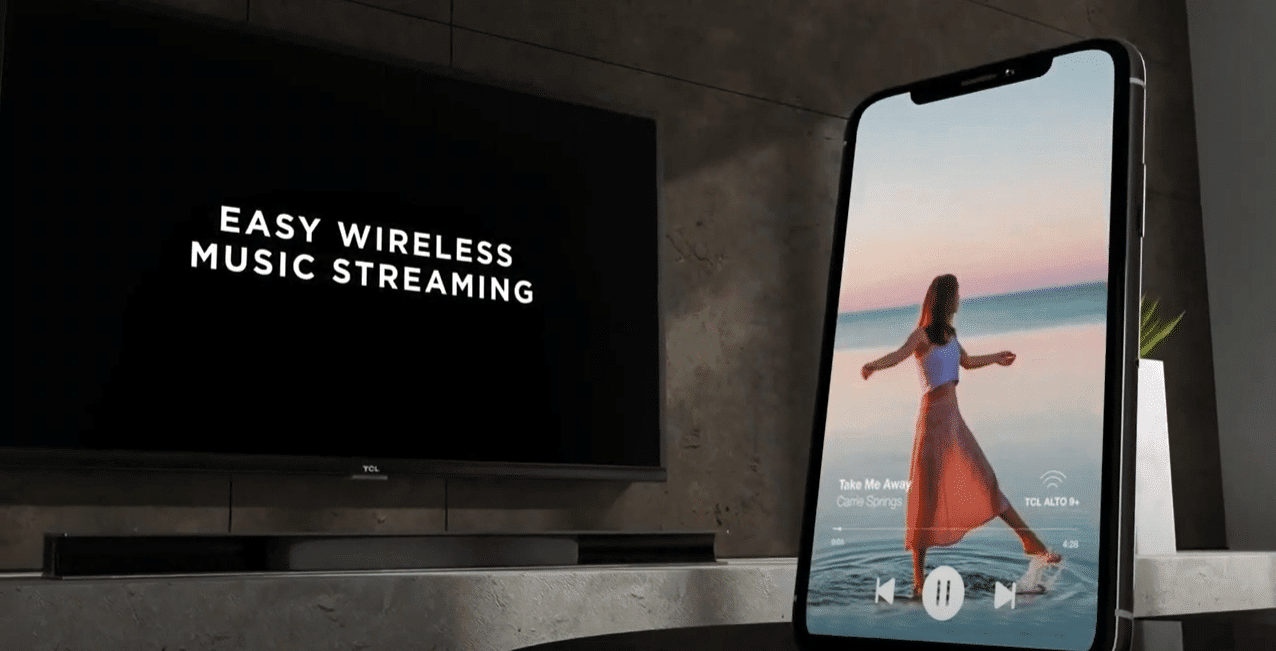 Alexa and Other Virtual Assistants
Do you want a virtual assistant with your soundbar? What you need to consider in this matter is that just like with the Google Home device, you will have an always-on mic in your living room (or wherever your Roku TV is). How comfortable are you with that fact?
If you feel like using such services is a gross invasion of privacy, then you can always opt for an option without voice assistants. Just keep in mind that the benefits of having a virtual assistant are voice control and hands-free convenience.
With this feature, you can issue commands to your device with your voice and have no need for a primitive remote. The point of having a virtual assistant is strictly the convenience.
Dolby Atmos/Surround Sound
A lot of people worry about distortion and popping bass when sound is played at a higher volume. However, if you have Dolby Atmos or Roku Smart Soundbar with surround sound technology, the chances of you having to blast at a higher volume are lowered. That's because being surrounded by what's being played onscreen means a lower volume setting.
Certain soundbars can produce near surround sound with Dolby DTS:X technology even without speakers at the back. Having a subwoofer will also support your Roku TV to achieve this effect.
If your soundbar doesn't have a sub included, certain systems are customizable and can be expanded with additional speakers and subwoofers. This way, you can create your very own personalized home theater system.
Some soundbars including TCL Alto 8i have subwoofers built-in, but as you can imagine due to the size alone, a dedicated wireless sub will outperform a built-in version any day. If you want deep and pumping bass, a good sub is a separate one, but without the wires.
Then again, you can also choose wired subs, but that limits the placement of both your soundbar and the sub itself [1]. A wireless option grants you more flexibility. If you don't plan to move your entertainment system, then a wired option could get you the results you are looking for.
A soundbar should usually be around 2 inches smaller than the width of your TCL Roku TV. The soundbar should be small and compact for you to easily move around and slide into smaller spaces without compromising the audio.
In other words, the small size that keeps it out of your way shouldn't affect your experience. Are you going to mount it on the wall, place it on a shelf, or on the entertainment unit? If you plan to mount it, you should make sure the soundbar for your TV comes with a mounting kit. The Klipsch Cinema 600 soundbar, for example, has wall-mounting brackets that come with the package. You can easily place it in the common spots without blocking your TV screen.
There are also soundbars like the Bose Solo that are pedestal-type compared to others. This means that it is designed to support the weight of your TV.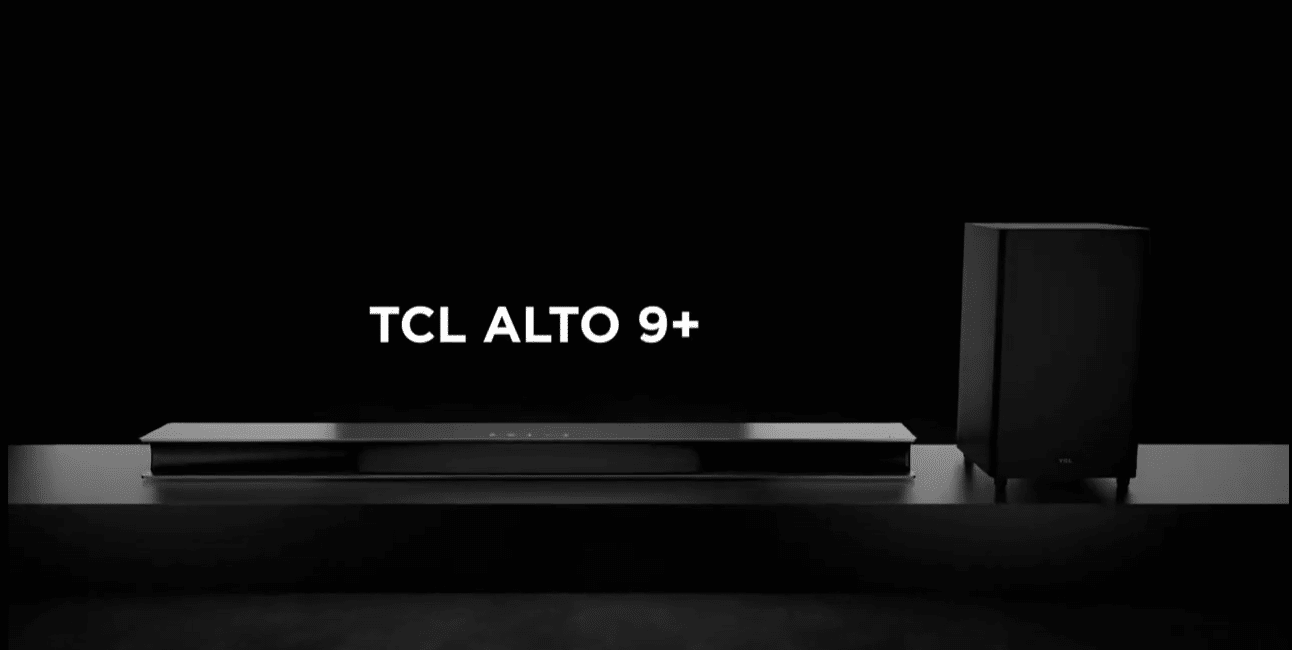 A bonus tip: don't place the bar too far from your TV. Keep it pointed directly at you with minimal obstruction, so you won't need to increase the volume much.
Most soundbars come with remote control, but do you really need one? If you have a universal remote that you use to control your whole setup, then perhaps it can be configured to include your new sound bar as well. Products like the Bose Solo 5 and 15 come with universal remotes right off their packages.
Then again, it could be more confusing when you control everything with just one remote. However, if your new device has a compatible app, then you can tweak the settings from your phone as well.
It's surprising how this feature often goes unnoticed, but it can be very helpful. A bar with a front panel display like the tremendous contrast ratio displays in TCL50S535 can show information such as the volume, the input (HDMI, Bluetooth, etc), and even the time. This helps you know at a glance what changes you've made, so as to avoid confusion.
Some soundbars, like some Vizio options, offer compelling LED displays that can make reading information much easier. The HDMI, volume control, time, sound modes, etc. will be displayed clearly. While some would find a front panel display unnecessary, others would find it definitely useful especially at night.
Sound-Modes or SmartSound Technology
It's also important to be able to customize how the sound is being played from your device. The most reliable choice for your TV is a soundbar with sound modes or smart tech.
With sound modes, you're getting the optimum settings for the content that's playing on-screen. For example, movie mode will enhance the speech and optimize every little detail to make sure the human voice sounds clear. You would have to set this manually.
As for the smart sound tech, the soundbar will automatically analyze the content played onscreen and determine the most suitable setting for superior sounds.
The channel reflects how many drivers emit sound from the sound bar. The more channels you have, the more likely you'll achieve surround sound.
2 or 3 channel soundbars like Klipsch Cinema 400 are easily found on the market, but to get that truly expansive sound, you need to look for soundbars with 5 channels and above. Sound systems with speakers placed at the back are also popular because they produce a 3D effect.
Can you use any soundbar with a Roku TV?
Yes, you can use any soundbar with a Roku TV. You just need to make sure you have compatible connections on both your soundbar and Roku TV. HDMI ARC is the recommended connection option due to its ability to support high-quality content and ease of setup.
How do I connect surround sound to my TCL Roku TV?
Connect surround sound to your TCL Roku TV by connecting your soundbar with 5 or more channels or surround sound technology such as Dolby Atmos to your TV. Go into the settings and and choose audio mode to make sure it's set to auto.
Yes, TCL soundbars are good. All TCL soundbars are optimized with sound modes to bring the content to life and specially tuned to offer minimal harmonic distortion at any level. If paired with a subwoofer, you can also enjoy deep and rich bass from your TCL soundbar.
Our Top Pick: TCL Alto 9+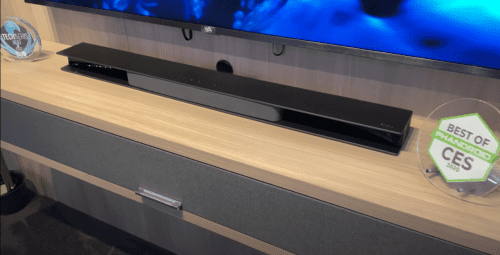 Our experts have landed on the TCL Alto 9+ as the best soundbar for a TCL Roku TV. The TCL Alto 9+ not only features a dedicated center channel for enhanced speech, but it also has Dolby Atmos technology working in tandem with Ray Danz technology for an immersive soundstage.
The best soundbar for your home entertainment system may be tough to find, but following our buying guide would save you some time. If you don't know where to start, our list above will help give you some guidance.
If you're looking for more affordable soundbars, check our comparison of the best budget sound bars.