Admit it or not, but Samsung and Sony have always been the top go-to brands of homeowners looking for new TVs. While both have good features, aren't you curious which TV offers more innovation? To end the fierce debate, our team conducted side-by-side comparison tests between their recent releases to see if these models are worth the purchase or just money down the drain.
Sony X950H or Samsung Q80T?
Features of Sony X950H and Samsung Q80T
Before delving deeper into technical functions, our initial evaluation involves scanning through the exterior construction of both TV options. At first glance, both Sony X950H and Samsung Q80T appear to have simplistic designs fit to blend in any living room.
On top of that, our home theater experts also noted that these units have bezels that aren't distracting. It blends well with the display and suits any widescreen viewing experience.
While Sony's feet may look alarmingly thin, they're sturdy and support the television well. In fact, Samsung Q80T and its center-mounted TV stand fade in comparison with Sony X950H's metal stand that can be adjusted according to your table's size.
One of the major factors we considered in this Sony X950H vs. Samsung Q80T comparison review is each unit's picture quality. After the testing, our team concluded that both TVs have impressive contrast ratios and deliver better pictures when the local dimming function is activated.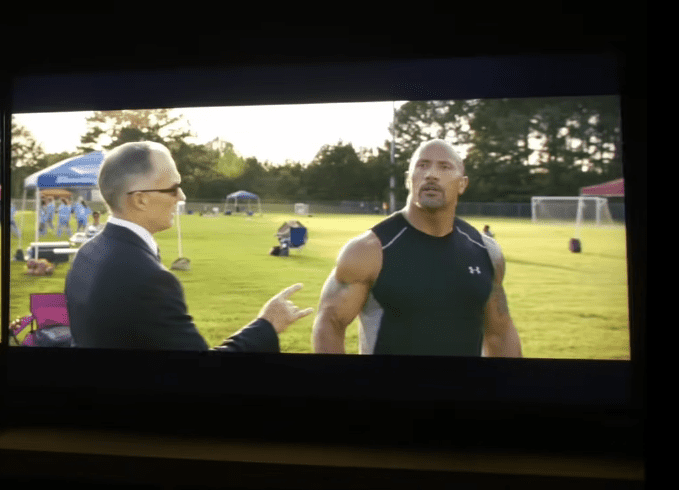 Although Samsung's Ultra-wide Viewing Angle can go head to head against Sony's X-Wide Angle function, X950H still reigns superior as it can maintain deeper blacks, unlike Q80T. It's also the unit we'll recommend if you prefer dark-room viewing.
(Want to get the perfect viewing experience for your television setup? Well, you should consider using a screen size calculator to have the right measurement for your home theater setup)
Considering that the human hearing spectrum can reach lower frequency levels [1], it's only natural for any homeowner to evaluate a TV's sound quality. Upon turning up both televisions at the highest volume, our resident cinephiles give both a thumbs up in terms of adaptive tuning that changes to suit a room's acoustics.
Both TVs don't have room-shaking or heart-thumping effects, but Samsung Q80T has a good amount of bass that makes the audio quality more balanced compared to the Sony TV.
While Sony X950H and Samsung Q80T have astounding similarities from their full-array backlight and local dimming functions, what sets them apart are their panel technologies.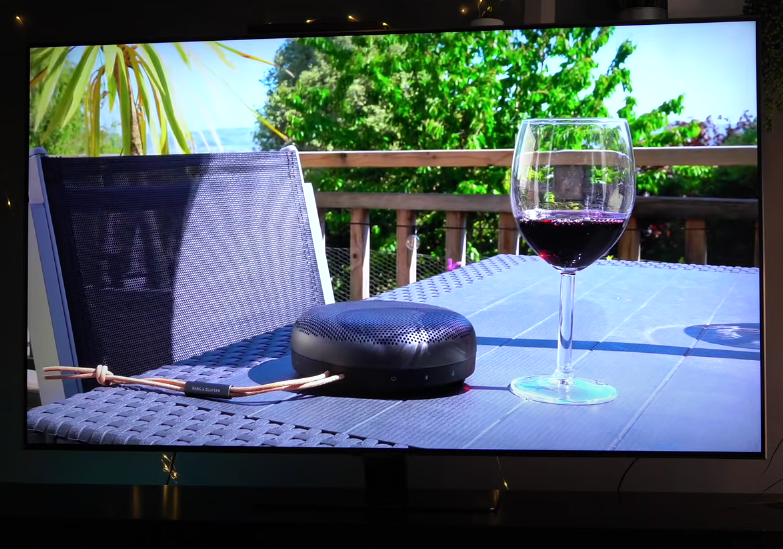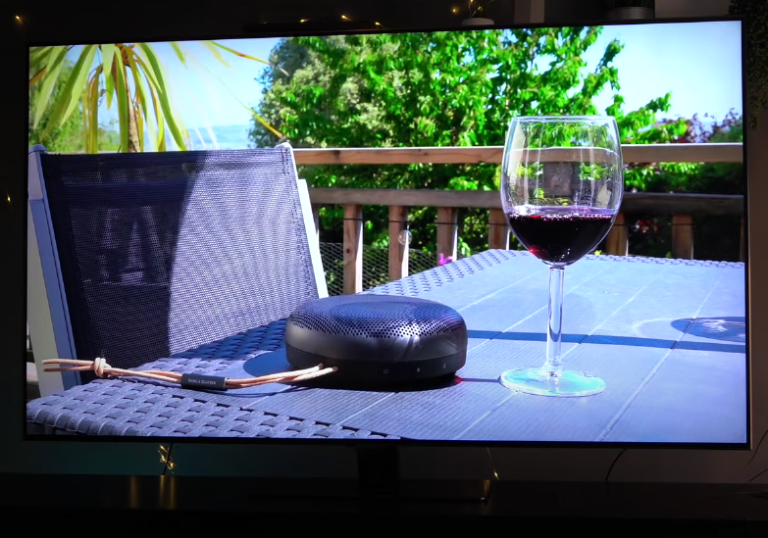 To put it simply, X950H runs with the typical LED panel while Q80T operates with QLED features. Both technologies have similar hardware, but QLED TVs are engineered with Quantum Dot that produces more lifelike colors and brightness.
The connection options in your TV determine how many audio and visual sources you can hook up to its system. Upon checking, both TV models have four HDMI inputs that conduct data transfer digitally.
Besides that, each unit also shares the similarity of having two available USB ports. Their wireless capabilities are pretty much the same as well, with both supported with Ethernet and Wi-Fi connectivity.
The edge X950H has over Q80T in terms of connection since it has Analog Audio Output, IR ports, and Composite In.
Smart Features and Voice Assistance
The only similarity of Sony X950H and Samsung Q80T in their smart features is their compatibility with voice control functions. Their operating systems set them apart as Sony TVs run with the updated version of Android TV, while Samsung is powered by Tizen OS.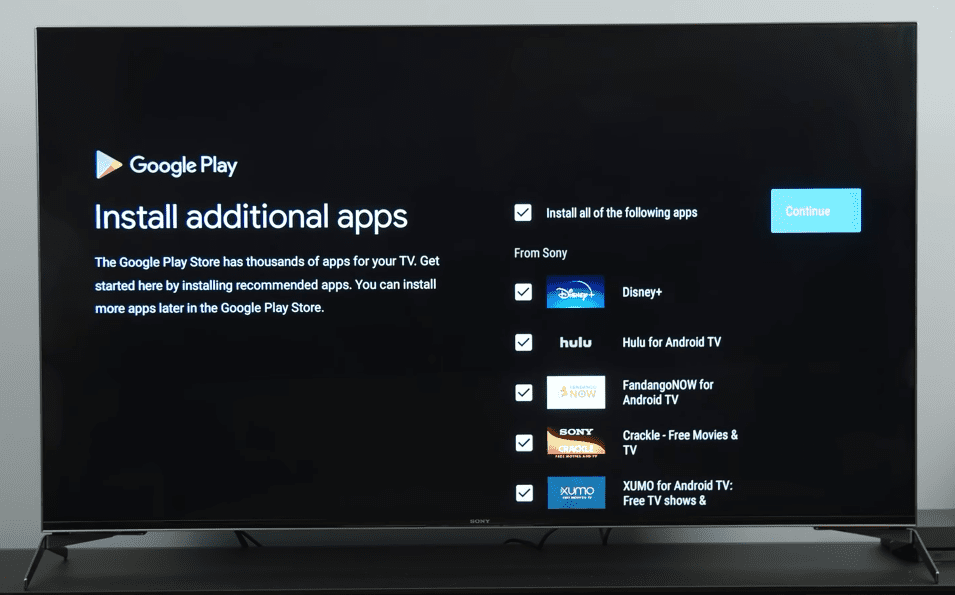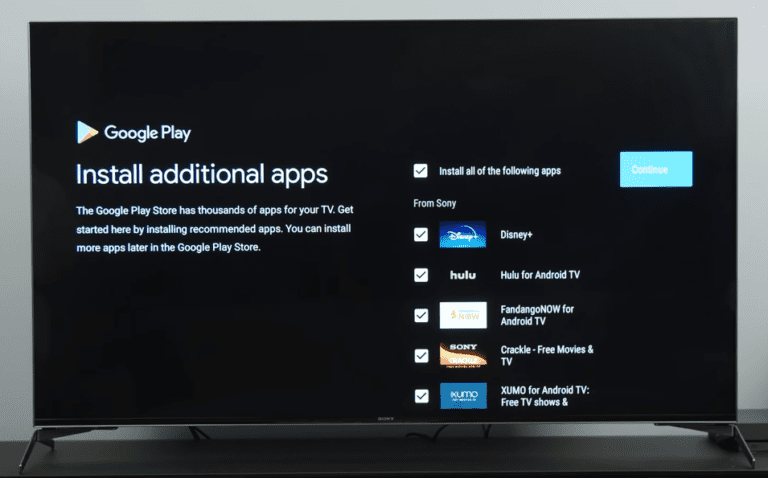 While both smart platforms are reliable in bringing your preferred content, our testers found Sony X950H's interface easier to navigate than its alternative. Suggested content may also be disabled in Sony's settings, while there's no way to turn it off in Samsung.
Since Samsung Q80T operates with the latest QLED technology, expect this TV to be almost three times higher in price range than Sony X950H. If you're on a tight budget, X950H is the wiser option to purchase.
Overall Winner: Sony X950H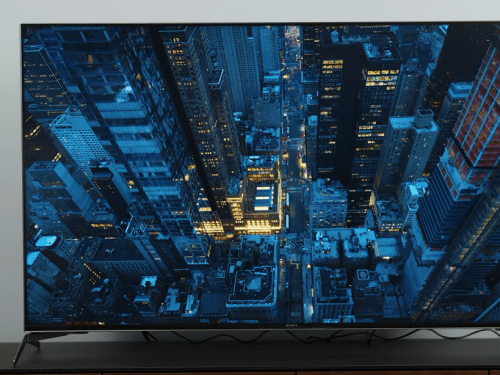 After comparing Sony X950H vs Samsung Q80T in this side-by-side evaluation, our home theater is confident to declare Sony X950H as the better option to consider. While its alternative does have the latest panel technology, this unit proved its worth with superior visual quality, affordable price range, and durable design.
Looking for ways to troubleshoot most TV problems? You can also check these guides below: