Believe it or not, connecting your Sonos Connect to your home theater is easy. You won't have to replace your existing equipment with newer speakers to get better quality for your sound system. Just follow this guide and you should be good to go.
Gone are the days of plugging in RCA cables when you have the more high-tech wireless option by your side, like the Sonos Connect.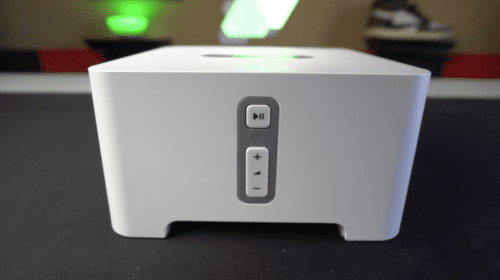 Using the Sonos app for the Connect will save you a lot of stress from trying to untangle all the wires all over your speakers. So first, download the Sonos Controller App on your mobile device.
For android users, you can find the Sonos Controller App on Google Play. If you are an iOS user, you can search for the app on the App store.
Add Sonos Connect to System
This part of our guide will show you instructions on pairing your Sonos Connect to your home network. These steps apply to those who have a new or existing Sonos System.
Sonos Connect Setup for a New System
Open the Sonos app on either your Android phone or iOS device.
After you open the Sonos app, select the "Set up a new Sonos system" option.
Sign in to your existing Sonos account. If you don't have one yet, tap on "create account" to make a new account. Tap on Standard setup to continue setting up the Sonos system. Click next to proceed.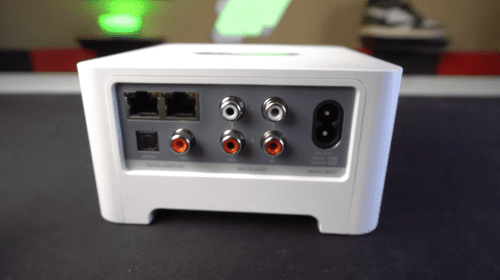 Place Sonos Connect in Desired Location
The next phase of setting up the Sonos system involves choosing your preferred location.
However, before you do anything, you need to make sure your Sonos device is connected to a power outlet.
Once you have done this, expect to see a green light on your Connect device. The next thing you should do is press the 'Continue' button to proceed.
Plug to Speakers and Other Devices
If you're not the tech-savvy type of person or unfamiliar with advanced technology, that won't be an issue. That is because the Sonos system also allows you to use the classic "plug and play" format.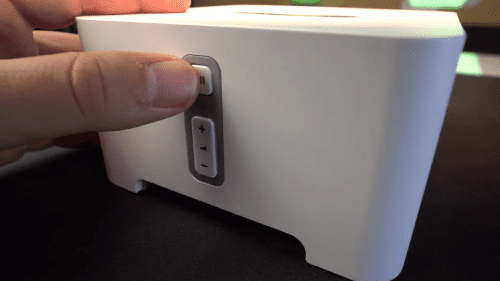 Linking Audio Output Devices
You have the ability to connect subwoofers like the Sonos Sub Gen 3, external speakers, amplifiers, etc.
The only thing that you need to use is a standard RCA audio cable. This has to be connected to the analog audio output port.
Do you want to connect it to your PC? If yes is your answer, you will need a stereo mini to RCA Y-adapter audio cable.
Linking Audio Input Devices
Sonos also lets you connect to an audio input device. These can range from music CD players, turntables, you name it.
All you have to do is connect the RCA cable from your audio device to one of Connect: Amp's RCA inputs with the IN label.
Test Connection with the App
Let's go back to the Sonos app, shall we? Testing the Wi-Fi is not as difficult as it sounds.
Do you remember what we said about a green flash a while ago? You see, once this happens, the Sonos app should be able to detect your device.
This should lead to the next step, which involves your app configuring the Sonos Connect. You will then be prompted to use the Sonos network to complete the process.
(If you want to try other models from the same brand, you can start with Sonos Roam and Sonos Move here)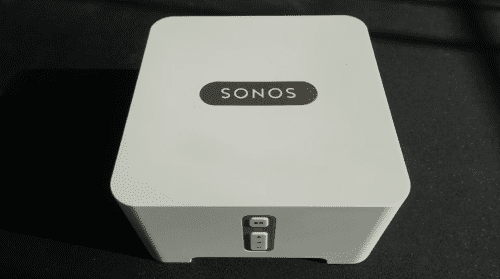 Afterwards, go to WiFi settings and select "SONOS" from the list of options in order to get connected.
Open the Sonos app [1] again, and you're done. You have successfully set up a new system for your home theater or living room.
How Do I Set up Sonos Connect?
To set up Sonos Connect, you can connect via the wireless app or through wired connections like a power cord or RCA cable.
Regardless of whether you go for the wireless or wired option, you will still get to enjoy the ultimate home theater experience when watching your favorite movies or playing your go-to music with Sonos Connect