Connecting your computer to a 7.1 surround sound system is one of the best upgrades you can provide your setup. Whether you're a gamer or a fan of movies, the upgraded sound system will improve your auditory experience immensely. To help you attain this goal, our team has provided you with a step-by-step guide.
How to Use 7.1 Surround Sound on PC
The 7.1 surround sound gives you a more immersive audio experience. A 5.1 works too, but the advantage of having a side channel is an incomparable feeling you just have to experience for yourself.
The 7.1 surround allows you to hear the approach (front), the lateral movement (sides), and the decay (rear) simultaneously. Nowadays, movies and various content support 7.1 surround playback, so you can easily find source content to use. There are just three simple considerations for you to use the 7.1 surround system: your manual connections, your sound card, and your setup.
Manual Connections to the Surround Sound System
Configuring your surround sound should be simple, considering that every step is intuitive for the PC. However, you should always make sure to plug in your wirings and cords properly.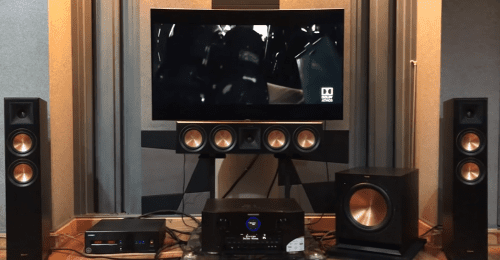 Here is a general refresher for when you are just about to manually connect your sound system to your PC:
Locate your audio ports for the surround sound speakers at the rear of your PC. All connections should have proper labels, so you don't have to worry about looking for them too much.

Plug the cords into their ports accordingly. Just color coordinate them with each other, and you're good to go.

Position your surround sound speakers however you like. Make sure to turn on your speakers and PC after this.
The following steps would now require you to be on your PC.
You need a sound card to make your system compatible with your PC. Some PCs don't always come with a sound card [1], though, so make sure to check it for yourself.
Here are some general steps you can follow to do this: First, go to your PC's Device Manager. Look for the sound card under "Sound, Video, and Game Controllers." The card should still appear on the specified menu if your PC has a built-in version.
Next, check the model's surround sound compatibility as not every card can support 5.1 or 7.1 systems. You may need a separate internal or external sound card for your desired support sound.
You may start to configure your surround sound setup now that your card compatibility has been addressed!
The installation of surround sound varies across brands and types. There are just necessary configurations you need to do to successfully use the system with your PC.
Just follow these steps for a seamless setup:
Head over to

your PC's Control Panel.

Go to the

Sound

settings by first typing "sound" in the search box.

Then, open the

Playback window

from the dialogue box. Set

Speakers

as the default option

by right-clicking on it in the Playback tab and pressing "

Set as Default

."

To enable 7.1 surround sound, run through the

Configuration

button and select "7.1 Surround" as your speaker type. Finish your setup by pressing the

Test

button and clicking

Next

. You should hear alert test tones from each of your speakers immediately after.
Simply follow the prompts that will appear to complete the configuration of your 7.1 surround sound system. Try playing a video to see if it works properly. If it doesn't, try troubleshooting by going through each step again.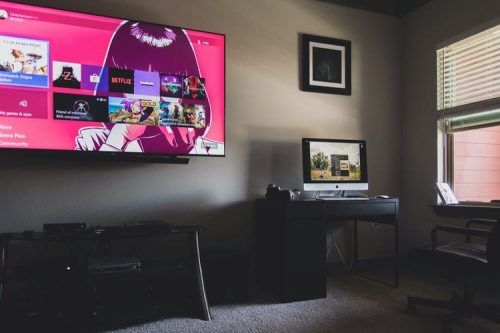 Asking yourself if you should try connecting your PC to the 7.1 surround sound system should be a no-brainer. As shown in our team's guide on how to use 7.1 surround sound on PC, a few minutes of configuration should lead to rewards such as a better viewing and media consumption experience. You will never be gaming and watching movies the same way ever again!