Vizio Smart TVs provide an excellent viewing experience, especially when connected to WiFi. You can adjust everything according to your desires. However, it can be hard to connect your Vizio TV to your WiFi and navigate all the features without a remote.
Whether you break or misplace the remote, here's how you can connect Vizio TV to WiFi without a remote.
Connecting a Vizio TV to Wi-Fi Without Using a Remote: 5 Methods
Method #1: Connect a USB Keyboard to Your Vizio TV
First, factory reset your Vizio Smart TV. Use the TV buttons since you don't have your Vizio Smart TV remote. Typically, you can locate the buttons on the left or right side or under the screen.
Power your TV on.

Long-press the VOLUME DOWN and INPUT buttons for 5 seconds.

A prompt will pop up on-screen instructing you to long-press the INPUT button for about 10 seconds.

At this point, your smart TV should start resetting.

After the reset, connect your USB keyboard to the USB port of your TV.

During the network setup process, use your USB Keyboard to input your WiFi name and password; it should work well now.
Method #2: Connect an Ethernet Cable to a Router and to Your Vizio TV
Connect one end of your ethernet cable to any available Ethernet port (or ethernet ports) on your Vizio Smart TV.

Then connect the other end of your ethernet cable directly to your WiFi router.

Turn off your TV and turn it on again by pressing the POWER key of your TV. This time, your television should recognize the wired connection.

By now, your TV is connected to your wired network.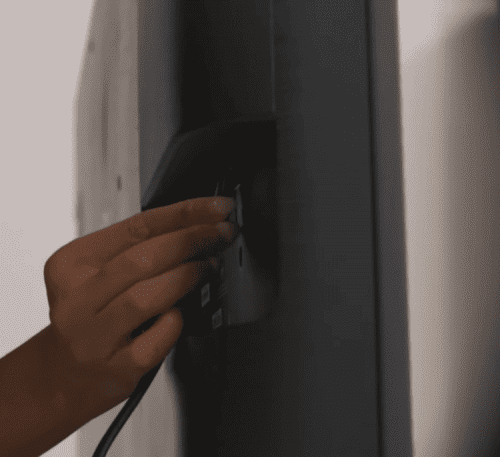 If you're unsure if your router or modem is near your TV, using an Ethernet cable connection may not work. You'll need a long cable to support it.
Method #3: Program a Universal Remote Control
Make sure your Wi-Fi network is on and working properly.

Turn on your Vizio Smart TV.

Program your universal remote by following the steps for Vizio brand TVs, for which you'll need a specific code.

Using your universal remote, press the MENU button and select Wi-FI NETWORK.

Your TV should begin scanning for nearby WiFi networks.

Choose your WiFi network from the drop-down list, then input your WiFi password.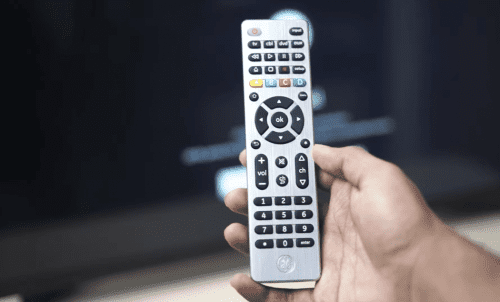 Method #4: Use the Vizio SmartCast Mobile App From Your Smart Phone
Download the Vizio SmartCast application from the app store.

You may want to create an account directly on the app or log in as a guest.

SELECT DEVICE prompt will pop up on the screen, forcing the app to look for nearby devices. You need to click GET STARTED.

Choose your television as the device you wish to connect with.

You will see a 4-digit PIN on your TV. Input this PIN on the app.

After that, your TV can now be connected to WiFI. Use your mobile phone so you can set up your Wi-Fi.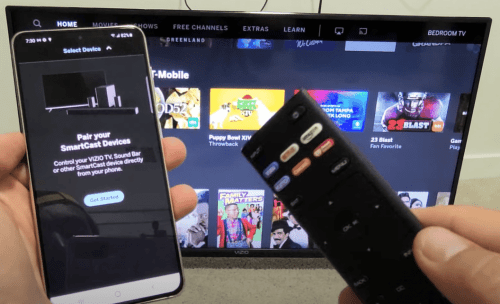 The Vizio SmartCast app works well with iOS and Android. So you can use both, whichever you have.
Method #5: Use a Remote App From Your Smartphone
This time, you need to download any free remote app (there are so many free apps) from App Store (iOS) or Google Play Store (Android) and launch the app.

With the Wi-Fi on, request to connect Vizio TV via the remote app.

You'll receive a request on your smart phone to enter a connection code.

Then you'll see the WiFi menu option.

You can now connect your Vizio TV to your Wi-Fi without a remote, and you're good to go.
Take note that the remote app may not work all the time. If you're having issues with it, use the Vizio SmartCast app instead.
Alternative: Replace Your Broken Vizio TV Remote
Another easy way to resolve the issue is to replace your broken or lost Vizio remote control. In fact, the official remote of Vizio is affordable, and you can just simply order online.
How to Change Vizio TV Settings Without a Remote?
If the buttons aren't visible, you might want to look around your television. Most modern televisions don't have a power button, and some models only have the volume, input, and power buttons.
If you can't find the buttons on the TV, you might want to go back to the instruction manual [1].
It will usually contain a diagram of the device and its various parts. You can also do the IR Blaster method (IR blaster hack) by downloading an IR remote on your phone to use it as the remote of the TV to Wi-Fi.
If your TV doesn't support this feature, you can also add it to your device by plugging in an IR USB dongle. The easiest way to set your TV's settings is through the SmartCast application. If it doesn't work for you, you can always try to find a replacement remote through your favorite appliance shop or online.
How to Get to the Menu of Your Vizio TV Without a Remote
Most Vizio TVs come with physical buttons on the sides and back. These include the volume, power, and input buttons.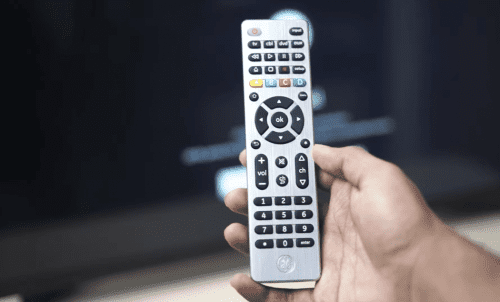 Most of the time, though, a TV will not have a physical menu button. To access the menu, you need to download remote apps like the Vizio Smartcast app or buy a remote or any universal remotes.
After connecting the Vizio TV, you can access the Control menu by pressing the CONTROL button.
You can also try directly connecting all your devices, such as the PlayStation, Xbox, and laptop, to your Vizio TV. These will allow you to control the TV and its functions.
We hope this guide solves your problem and helps you learn how to connect Vizio TV to WiFi without a remote. If you don't want to spend some penny buying a new Vizio remote, our tech team suggests you try the methods we detailed above.
However, we still recommend having an original remote (or universal remote) to easily connect your Vizio TV to your Wi-Fi without any hassle!