Subwoofers offer that thumping low-frequency sound when added to a home theater system, making watching movies exciting. However, having just one sub might not be enough for the quality of sound you desire. Therefore, using two subs becomes ideal. Unfortunately, not everyone knows how to hook up two subwoofers to an HTS. Here, our experts will explain how to do this successfully.
Methods to Link Two Subwoofers to a Receiver
Luckily, there are ways you can add two subwoofers to your home theater system successfully to create that musical boom. Investing in two subwoofers boost low-frequency sound production by maximizing the range.
You can add two subwoofers to your home theater system in two ways – by connecting them wirelessly and by linking them to a receiver. The latter is usually more preferred to the wireless connection. Our audio team explains how to connect two subwoofers to one receiver below.
Method #1: RCA Cables for Each Sub
Typically, most receivers have two sub-outs on them. However, it isn't impossible to see only one. If it has two, then connecting it to your two subs is straightforward. What you need to do is to run a separate RCA cable for each sub.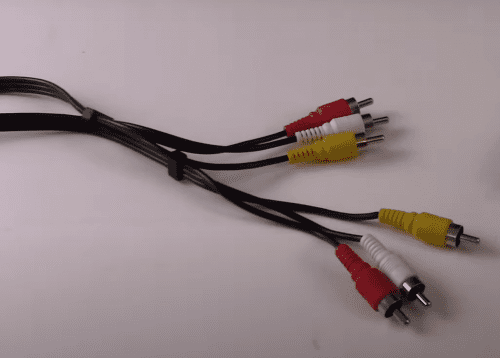 It means you should run an RCA cable from each sub outs to the inputs on your two subwoofers.
As our technical experts noted, it isn't impossible to see one subwoofer out on the receiver unit. It may sound complicated, but you can still make the best use out of the receiver. One option you should consider is an RCA splitter.
RCA splitters come with a splitting cable. To use an RCA splitter, plug one end of the cord to the sub out on the receiver. Then, run the splitter cable to the inputs on the two subwoofers.
The issue with this connection is you have to place the subwoofers close enough for the cable to reach unless you opt for relatively long cords. As you know, subwoofers work best when they are distant.
Method #3: Daisy Chaining
Daisy-chaining is another option for hooking up your two subwoofers. Unlike the RCA splitter connection, daisy-chaining requires you to connect from the receiver to the first subwoofer's input. Using the low-level output on the first subwoofer, connect to the input on your second subwoofer.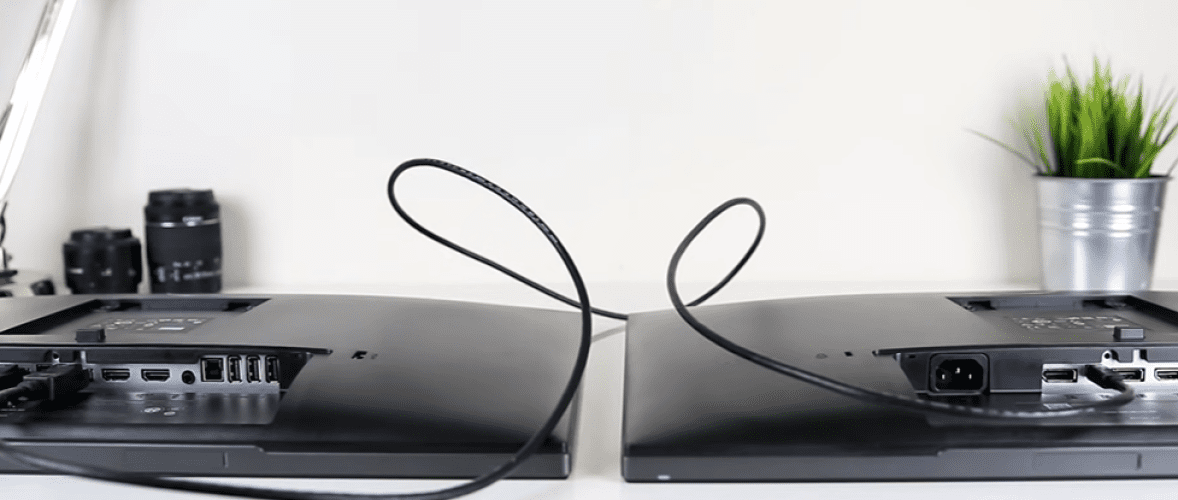 This connection is ideal if one of the subs has an RCA Lines in and RCA Line-Out. You can keep connecting to your other subwoofers in a chain-like manner if more than two subs are involved.
You can also go wireless if you don't want to hook the subs manually. To make this happen, you need a wireless subwoofer adapter to transmit the signals to compatible subs. But, before you opt for a wireless connection, remember to check the adapter's specifications or user guide to make sure that it's compatible with the subwoofer.
Other Factors to Consider
Although connecting to a receiver is the usual way of adding two subwoofers to a home theater system, your connection could be hindered if everything doesn't fall into place. It means you should check the subwoofer and receiver ports carefully before initiating the connection.
Your subwoofer may have damaged inputs, which will hamper connection. Your best option is to replace the subwoofer if that's the case. Most subwoofer inputs don't get repaired, although there have been some cases where the inputs were repaired.
Sometimes, the receiver may have only one preamp output, making it impossible to connect two subwoofers simultaneously. Preamp outputs are labeled as pre-out, sub-out, or LFE. If that's the case, you don't need to replace the receiver unless it's damaged.
All you need is to get an RCA Y-Adapter to direct two separate low-frequency audio signals to the two subwoofers. However, if the receiver has two sub outputs, connect one to the sub and the second one to the other one. So, you need to consider the number of outputs on the receiver to determine how to connect the two subwoofers.
Advantages of Using Two Subwoofers
Single subwoofers don't usually deliver the right kind of power to fill the room. These subs have low range and minimal frequency responses at specific listening positions. That's why the sound's bass gets worse as you move away.
Using two subwoofers leads to smoother frequency response [1]. They boost the sound bass quality with less distortion and provide a clean bass at all levels. Additionally, two subs fit better in a room than a massive one and have diverse placement options, especially the wireless ones.
Hooking up more than one sub isn't as complicated as most people think. Regardless of the number of subs involved, you can link all of them with the various methods explained here by our team of experts. You don't need long tutorials or even hire a professional to understand how to connect two subwoofers to one receiver.