Many gadgets nowadays are made from quality materials at a budget-friendly cost. This is especially true for television brands such as Vizio. If you take good care of it, a Vizio unit can last long.
If this topic interests you as an owner or potential buyer, our TV technicians will discuss how long can a Vizio TV last!
What is the Average Lifespan of Vizio TV Models?
Vizio smart TVs are known to last a long time. If you use your Vizio TV frequently, where it is switched ON all day, then expect it to last around 3-6 years. However, if you use it sparingly and it is switched OFF for a few hours a day, it should last at least 5-8 years.
Average Vizio TV units have an average lifespan of approximately 7 years. The mileage of a Vizio TV depends on the right usage and the manner the user is operating it. If you take care of it, you can watch your favorite movies in the same unit for a long time.
Vizio TV Lifespan Compared to Other Brands
In this day and age, there are a lot of bigger TV brands that offer modern TVs, and Vizio is one of them. Most brands produce high-quality TV units, but Vizio units are known to be more durable.
A Vizio smart TV will last a long time as long as you take good care of it. Owing to its high quality, durable qualities, and budget-friendly price point, a Vizio smart television can compete with other brands in the market.
The latest Vizio models are manufactured and designed to produce excellent picture quality not only for home entertainment but also for commercial and business uses. These models can compete with other TV brands in terms of quality and durability.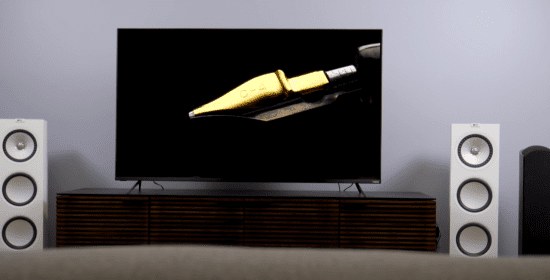 A highly reliable and maintained electronic device is a good choice if used in dark rooms. One of the reasons can be attributed to the higher ratio of contrast to black uniformity found in Vizio TVs.
If you still want to know how long a Vizio smart television can last, it will last as long as you take care of it.
What is the Average Lifespan of Smart TVs Today?
Modern televisions have a life expectancy similar to Vizio units. Vizio TVs last 7 years.
How Long is the Warranty of Vizio TVs?
Every purchase of a Vizio unit comes with a limited warranty document. The brand, Vizio, provides a 12-month warranty for a TV unit purchased for non-commercial home use only.
Purchasing customers will get a card to ensure a sound investment. This can also assure piece of mind from damages, even premature replacements.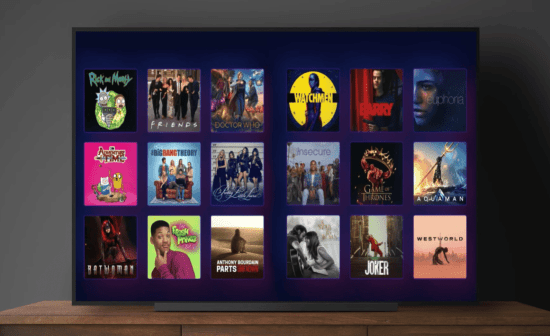 If the television is purchased for commercial purposes, the warranty provided is different. These televisions are given a standard warranty card for about 90 days.
The warranty applies to the area from which the product was purchased. Some retailers, however, willingly offer an extended warranty at the customer's whims.
Reasons Why Vizio TVs Have Longer Lifespan
Vizio televisions are designed and made from premium quality materials. The craftsmanship that went into the TV sets allowed the units to last longer. However, their longevity depends on how you take care of them, but on average, their lifespan is 7 years.
Here are some reasons why a Vizio unit has a longer lifespan:
Automatic Timer That Turns Off the Vizio Unit
You should not allow the television to be left on for a long time. Especially if you are not present in the room. Leaving the Vizio TV running unnecessarily can lead to the device wearing out sooner than expected.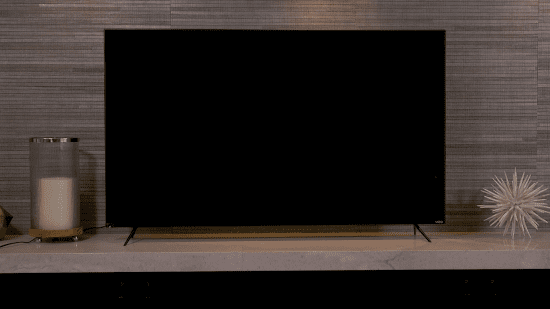 Any electronic gadget or device left ON for a long time will deteriorate. It is best to turn OFF the units when they are not in use.
The automatic timer on the unit will help turn it off when it is not in use.
A Wall Mount for the Vizio Unit
A smart TV has sensitive parts and pieces that can be damaged when exposed to certain factors. The factors that can damage these pieces include sun and rain. The placement of a TV can also influence how long it will last.
Make sure to position your TV as far away from the windows as possible. The rays of the sun could possibly damage the screen, and wind with rain can further damage your TV unit.
Our team highly recommends installing a wall mount for the Vizio TV screen. Keeping the unit away from these elements is better than installing it on the shelf or cabinet consoles. This mount will also secure the television from being tumbled over.
Keep the television away from other appliances that emit heat, such as ovens and heaters. Place the television on a wall mount to keep it away from items that can cause damage.
Cooling Fans for Adequate Ventilation
A cooler area in the house is the preferred site to place a Vizio television. This will allow the unit to cool down and lessen the risks of heating up, leading to sparks and fires.
There should be a substantial distance between the unit and the walls. There should be at least two inches of space behind the unit and approximately 4 in. on the sides of the unit. Cooling units are a good option for proper ventilation.
This will prevent the unit from overheating.
Ideal Brightness Level in Vizio TVs
Once the brightness settings of the TV are calibrated to the highest level, the backlights of the LED televisions are susceptible to breaking. There is a high chance that the screen will be damaged quickly with levels of brightness presets.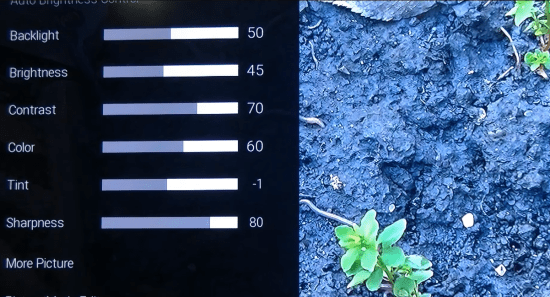 Many people may find some settings confusing, like the brightness that will lead to better image quality. However, you only have to adjust the brightness level to remove any glares and reflections on the screen.
Adjusting the settings will give you good photo quality and wide viewing angles. If you are viewing from an obscurely lit area, it is best to adjust the brightness settings to deep blacks.
Vizio television units have been programmed to automatically adjust the brightness levels that are attuned to your current environment. This automated adjustment is a good way of relieving strain from the eyes due to the backlight.
An unexpected power surge in voltage may ruin your TV. This can also ruin the smart tv. Avoiding this situation can be done using a voltage regulator. These power surges can also lead to irreparable damages.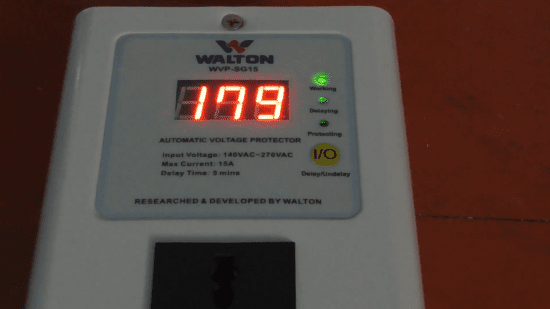 These TVs allow voltage regulators to use, resulting in the unit's extended life span.
Check the Temperature of the Vizio Unit
Vizio units are fastened on rolling stands. This is done so that the temperature will not affect the unit. TV sets are not fashioned to resist high temperatures. Cold temperatures, on the other hand, result in condensation. This can harm the internal parts.
Make sure not to use TVs when in freezing temperatures. Use it when the temperature is back to normal or when the room is warmer. This small way can help the unit last longer.
How to Extend the Lifespan of Vizio TV Units: 8 Key Tips
If you want to determine how long your Vizio TV can last, you should look into the factors that affect its condition, including but not limited to its optimal brightness level and room temperature.
But don't worry, as there are several ways to prevent premature replacements! Here are the following steps to help prolong your unit:
Tip #1: Utilize its Timer or Turn it Off When Not in Use
When you are not using your unit, make sure to turn it OFF. You can also use the timer to turn OFF the unit.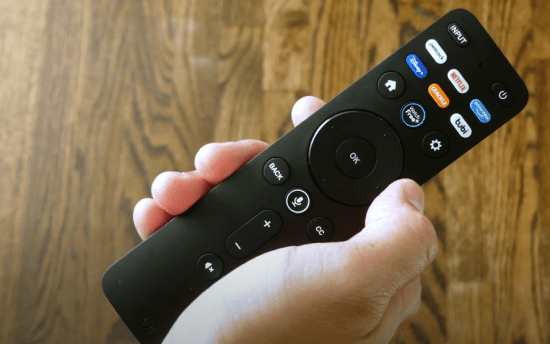 Tip #2: Mount the TV or Install it Somewhere Safe
Keep your unit safe and mount it somewhere that is away from elements and windows than can endanger it. It would be best to keep it away from children's reach and clumsy guests.
Tip #3: Use the Appropriate Brightness Setting
Make sure to adjust the brightness level of the screen in accordance with your environment. This way, the unit will last longer.
Tip #4: Use a Voltage Regulator
Make it a habit to use a good surge protector. Surge protectors can be in the form of an automatic voltage regulator, lessening the chances of voltage surges that can harm your unit.
Tip #5: Use Cooling Fans if Necessary
Allow sufficient air circulation, which would cool the unit. These cooling fans will greatly help with ventilation.
Tip #6: Avoid Overheating
Make sure to avoid overheating the unit. Give the unit time to cool down to prevent it from short circuits and explosions.
Tip #7: Clean and Maintain the TV
Make sure to regularly clean the screen clean with a dry microfiber towel. You can also use cleaning solutions along with your dry microfiber cloths. Make sure to clean the front and backside of the unit.
Tip #8: Keep it Away From Moisture and Flowers
Make sure to position your unit away from moisture and flowers. Television units have sensitive parts that can be damaged once exposed to moisture.
What Usually Breaks First in Vizio TVs?
Aside from getting information about the longevity of a Vizio TV, it would also be best to know which parts of the Vizio TVs are the first components to break first.
The LED backlight [1] is prone to breakage. The damage is usually caused by overheating or when the brightness is set too high.
Are Vizio TVs Great for Gaming?
Vizio TVs are great for gaming uses. Specifically, the Vizio P series is one of the best options for running on a budget but wanting to maximize the gaming experience. Vizio units for gaming purposes have wonderful features at budget-friendly prices.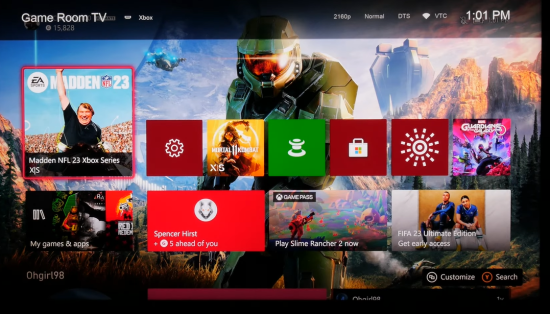 Top-Rated Vizio TV Units Today
Here are some top-rated units that are available in the market today.
A Vizio OLED is one of the best units to purchase if you are in dim-light environments. It is one of the brand's entry products to the OLED TV market.
Vizio P Series Quantum of 2020
This is a unit that can be used for gaming. It has a high contrast ratio which can be used in a dimly lit room.
Vizio M7 Series Quantum of 2020
The Vizio M7 series Quantum of 2020 is one of the brand's entry-level. It has a VA panel which allows an excellent contrast ratio.
Overall Reliability of Vizio TVs
A Vizio unit is reliable if you are not using it harshly. Make sure to take care of the unit properly.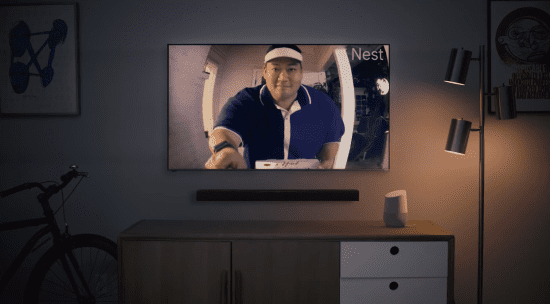 What Should I Do When My Vizio TV Turns Off by Itself? + Common Problems
If you find yourself where your unit turns OFF by itself, do not worry. This can be due to a number of problems. Here is a list of common problems that can explain why the Vizio unit turns OFF by itself.
The power cord or plug is loose

The power supply is faulty

HDMI-CEC is ON

Eco mode is ON
Many television brands, like Vizio, offer high-quality units that would last a long time. These TV units are a great addition to your smart home system, promising to deliver premium quality at a low cost.
However, knowing how long Vizio TVs last highly depends on how you use them and take good care of them, which also applies regardless of the brand.