If you're longing for better audio from your iPhone, you might need it to connect to an external device to enhance its sound.
Fortunately, if you're an Apple user, you can use the powerful A/V receiver with your phone for clearer and more amplified audio. Our team will show in this guide the different methods to connect iPhone to stereo receiver.
Different Methods to Connect Your iPhone to an A/V Receiver
Believe it or not, connecting these two devices is an easy, doable task which won't take up your whole day. Here are the following quick ways you can connect your iPhone to an A/V receiver.
iPhone Lightning Cable to AUX Cable
This is one of the most hassle-free methods to connect your iPhone to any A/V receiver.
All you need are standard iPhone to 3.5 mm headphone jack and an AUX cable. Thankfully, these are not too difficult to find because you can find them on online shopping sites like Amazon.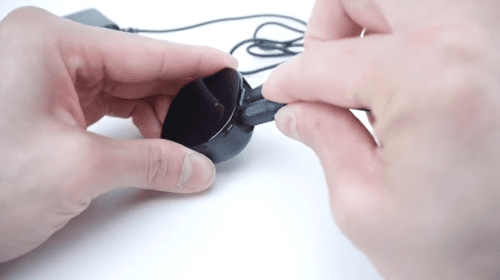 To connect your iPhone to a receiver, follow these steps:
Insert the lightning cable portion to the iPhone.
Take your AUX cable and insert one of the ends to the 3.5 mm opening of the lighting to the AUX adapter.
Plug the other end to your receiver's AUX input.
In just three simple steps, you will be on your way to much clearer audio, louder treble, and stronger bass.
iPhone Lightning Cable to HDMI Adapter
If you want to level up your overall home theater experience, here is the method to try. The first method provides audio enhancement, but not video. This option allows an HDMI adapter to give you both.
The tools you will need for this procedure are the following:
Lightning to HDMI adapter

Lightning cable

HDMI cable

Receiver with a MHL HDMI port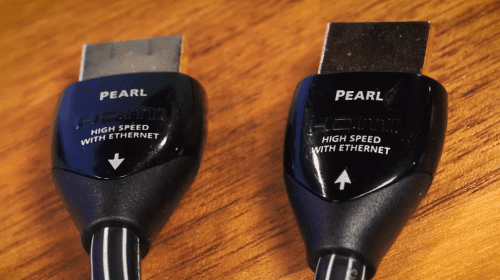 If you've gathered everything, let's hop to the required steps:
Plug one end of your HDMI cable to the HDMI port found on your adapter.

Plug your lightning cable into the HDMI adapter.

Attach the HDMI adapter to your iPhone.

Insert the other end of your HDMI cable on the receiver's MHL HDMI port.
If you are wondering what MHL means, it is the acronym for "mobile high-definition link." This new technology allows you to link your iPhone to your TV, LCD projector, or any video-producing device, thus giving you top-tier audio and video abilities.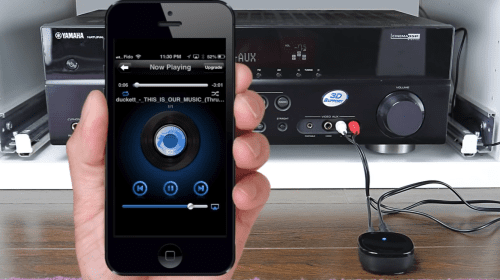 The only downside of the HDMI cables is they are usually sold separately. It also does not help that they can go for a hefty price.
However, do know that you are still getting your money's worth because of the high-quality audio and video that the HDMI cable can provide.
The first two options may be viable, but one thing they have in common is they are both wired connections.
The same cannot be said for this Airplay setup, your golden ticket for iPhone video and audio streaming. Before we take you through the steps, the tools you will need for a successful connection are an Apple TV, Apple TV remote, and an optical audio port (TV to receiver).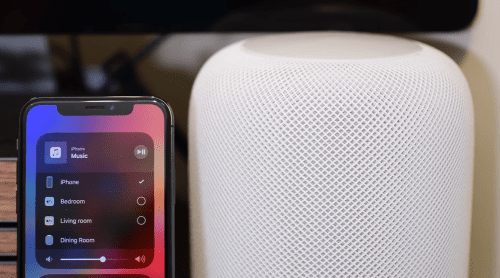 If you have these by your side, carefully follow these steps:
First, plug the Apple TV on any power source.

Connect the HDMI cable from your Apple TV's HDMI port to the receiver's HDMI input. Tap on

Airplay

on your iPhone.

Turn on

Airplay

on your Apple TV. Select on the Apple TV you want to connect with to enable screen mirroring. Make sure you click on the correct name.

Test to see if your iPhone is connected with your Apple TV.
This method allows you to stream both the iPhone's audio and video directly to your receiver and TV.
It may seem like you're applying a wireless approach, but on the contrary, you need a separate power source and HDMI connection to connect the Apple TV to your TV screen and A/V receiver.
The Apple TV is quite expensive, so you may need to pay a little bit extra to enjoy the wireless features. But if you already have it, then you can enjoy upgraded sound and video, with your iPhone as source.
(Bored with the audio quality of your computer? Make your PC more surround with this step-by-step guide on how to get 5.1 sound from computer HDMI)
Indeed, there are several ways for you to connect iPhone to stereo receiver [1] so that you can enjoy outstanding audio. Follow any of these methods, and you should be on your way to providing high-quality sound for any occasion.
For related topics, you can also visit the following: