Going wireless is the most convenient and aesthetically pleasing way to set up a home theater system. However, we have all had our fair share of unstable connection frustrations.
To make sure you aren't investing in an expensive product that will end up giving you more grief than pleasure, our team has reviewed the best wireless home theater systems.
Best Premium Choice
Platin Monaco 5.1
Best Overall
Nakamichi Shockwafe Ultra 9.2.4
Budget Pick
Polk Audio MagniFi Max SR
• Surround sound
• WiSA certified
• THX-tuned
• Crystal clear dialogue

• DTS and Dolby Atmos
• Dual wireless subwoofers
• SSE Technology
• 360-degree cinema surround

• 5.1 sound bar system
• Voice adjustment technology
• Built-in Google Chromecast
• Supports HDMI ARC

Best Premium Choice
• Surround sound
• WiSA certified
• THX-tuned
• Crystal clear dialogue

Best Overall
Nakamichi Shockwafe Ultra 9.2.4
• DTS and Dolby Atmos
• Dual wireless subwoofers
• SSE Technology
• 360-degree cinema surround

Budget Pick
Polk Audio MagniFi Max SR
• 5.1 sound bar system
• Voice adjustment technology
• Built-in Google Chromecast
• Supports HDMI ARC

Reviews of the Best Wireless Surround Sound Systems
1. Nakamichi Shockwafe Ultra 9.2.4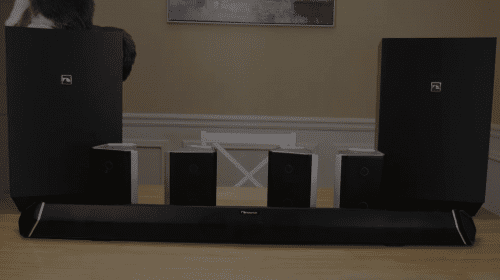 If you choose to invest in the Nakamichi Shockwafe Ultra 9.2.4, it's an investment for life. The full surround sound system comes with dual subs and 4 surround speakers for an astounding 9-channel system.
You get to enjoy true 360-degree cinema surround sound with a system that is optimized to be compatible with most home systems. The added DTS:X and Dolby Atmos format decoding will further elevate the Shockwafe Ultra above the rest.
Never miss a word of dialogue with the dedicated center channel focused on speech and there is also 4K HDR video passthrough and advanced connectivity.
2. Polk Audio MagniFi Max SR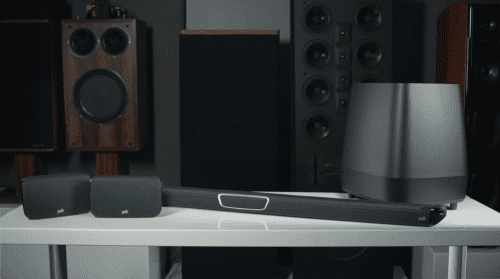 For high quality sound unmatched by other wireless surround sound systems, the Polk Audio MagniFi Max SR is our top choice if you want to buy a soundbar. Yes, it's more expensive, but considering the system features, it's not one to pass up.
Even for a smaller wireless subwoofer and rear speakers design, the MagniFi Max SR can produce dynamic and rich sound in a room. If you like smart home features, this has voice control technology but not Amazon Alexa. The system comes with a soundbar, subwoofer for bass, and two wireless surround speakers. The setup process with your TV, game console, or Blu-Ray player is easy with its HDMI design that connects well with the main unit. You can also mount the center soundbar on the wall.
Speaker systems can sometimes be unreliable in terms of audio quality connection, but the MagniFi Max SR 5.1-channel system has more options. Aside from Bluetooth support, you can connect three HDMI cables – not very common in other soundbar or suround speaker models.
Want to take your audio volume a higher notch? Here is the best way to make surround sound volume louder.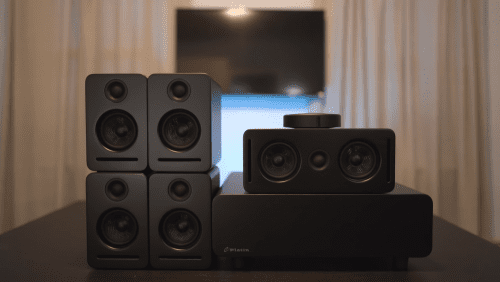 The Platin Monaco is a 5.1 surround sound system that comes with an external sub, left, right and center channels plus 2 satellites. The amazing system is tuned by THX, has Dolby Atmos decoding, and is WiSA certified.
The center channel makes sure to enhance all speech and conversations on screen so you never miss a word again. You can also choose to expand your system as the Platin Monaco supports up to 8 channels.
The Platin Monaco 5.1 system is easy to set up with a plug-and-play design and won't take up much of your space.
Wireless Surround Sound Systems Buyer's Guide
Features are vital to buying a home theater in a box. Whether you want audio gear from Bose, Sonos, Klipsch, Yamaha, Nakamichi, or other certified manufacturers, make sure the system will support the features you need. So to save time, our experts have put together an easy-to-follow guide that breaks down each characteristic to look for in the best wireless surround sound system for your home.
Types of Wireless Surround Sound Systems
By types of wireless surround sound systems we mean the form of range connection. What is required to connect each component together? There are two main types of completely wireless surround sound systems — connect through Bluetooth or Wi-Fi.
Bluetooth connectivity is more commonly found in soundbars and full wireless surround sound systems. They are used for streaming content and pairing with other surround speaker parts, like wireless subwoofers.
Our experts say Bluetooth-enabled devices are more common for a reason. The sound quality for Bluetooth surround sound is lesser than WiFi.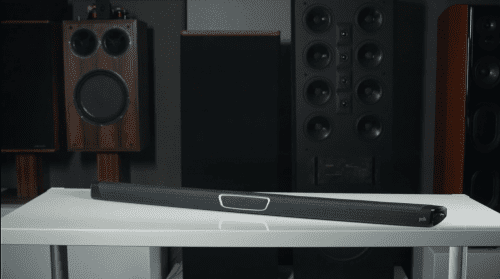 While the quality is a drawback of built in Bluetooth in most soundbar systems, unless you are an avid audiophile or cinephile, your listening experience will pretty much be the same when you watch a movie or listen to music.
But the good news is, Bluetooth streaming is a more common connectivity option compared to WiFi. This gives users a higher chance of compatibility to stream with all devices. This will also eliminate operation issues if your two wireless devices have trouble staying connected.
If you want to pair via Bluetooth rather than WiFi, our team advises to keep your mobile phone in a close range to your main unit. Connecting with Bluetooth relies on range, so automatically, the closer range you are, the stronger the connection is. Especially if you're connecting a subwoofer, don't exceed 30-33 feet if you want to proceed wirelessly.
As said, Wi-Fi is a pretty limited feature in wireless surround sound systems compared to Bluetooth, but the signal is more stable when connecting to other devices. However, since Wi-Fi is less common in soundbars and other equipment, customers may run into issues when pairing with their device if it isn't compatible.
You may find a wireless surround sound system like Roku Smart Soundbar featuring both forms of wireless connection. If you do, the prices are usually higher for these Wi Fi-enabled wireless surround sound systems. For sound bar or set that only offer one, WiFi is the more expensive of the two.
In terms of quality speaker, WiFi is undeniably better and more reliable than Bluetooth enabled ones. Thus, WiFi is the better choice for immersive theater speakers enjoyment from the comfort of your own home. You may check Klipsch Reference sound system.
How are wireless systems designed? We'll delve more into the parts required for the best surround sound system, but for now we will focus on the appearance, size and design.
Keep the space in mind when buying a wireless sound bar or surround sound system. A full 5.1 surround sound system would have more speakers compared to a soundbar and subwoofer combo. Thus, it can take up a lot of room even with small speakers. Pay attention to the size of each part and how you intend to connect your wireless speakers in relation to the TV. Consider the cables and supported port options before installation. Something simple like the Bose Soundbar 700 and the Bose Bass Module is easy to set up. If you have wireless surround speakers, the speaker layout may be more complicated, and you may choose to mount them on the walls around the room instead.
A system with wireless subwoofers will be a tight fit into smaller rooms compared to one with just a center speaker configuration. For many customers, a good trick to limit the amount of room taken up is to mount the system on the walls, and the sub on the floor. Still, many surround sound systems are compact enough to be connected to your TV, like the compact Bose Lifestyle 650 or the Sony HT-G700.
Another feature integral to the design of your system is a control panel. A wireless audio system with a control panel provides more convenience. You can control the settings from the top panel and some even have a display screen to show your adjustments. Having a universal remote is also good. That way, you could use the TV remote to control your soundbar.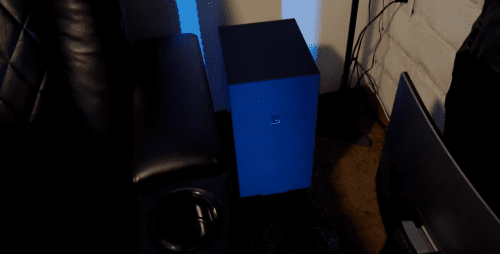 Can you upgrade the system to a multi-room setup? If you have WiFi, your new audio equipment may be connected to deliver a a truly immersive feel all over the house.
The ports should be located on the back of all devices. To set up, just locate the ports (like optical and HDMI) and connect in the necessary cables or wires. A basic rule is not having the inputs to be plugged too close together, because this will affect the ports' accessibility and ease of plugging in the ends.
If you want to connect more devices to your soundbar system, the Nakamichi Shockwafe Elite or Nakamichi Shockwafe Ultra are great choices with multiple inputs. You can connect up to six devices, including three HDMI inputs, one coaxial input, one optical, and one HDMI ARC. Plus, its room size optimization does an excellent job in customizing the sound for the whole room.
For more design options, you can also check our review of the best home theater in a box here.
What are the different parts that create your high end wireless surround sound system? If you want to install a full surround sound system, you will likely see a model such as the Yamaha SR-B20A, wireless speakers, and a nonwire subwoofer. There can be more than just a pair of surround speakers or wireless rear speakers. This meets the standards for usual Dolby Digital 5.1 formats. In high-end home theaters, you may want to connect height speakers for more volume and so that more dimension can be heard. You'd hear a pretty loud volume and bass, though.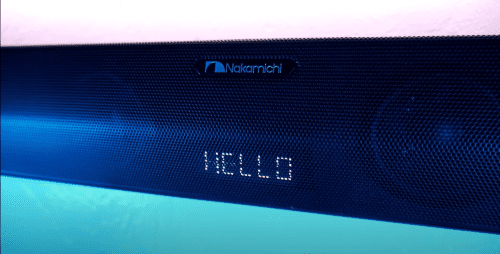 If you prefer a Sonos system, you can start installation with something like the Sonos Playbar or Sonos Beam soundbar for the front and center channels. Then, install a Sonos sub for a simple 3.1 channel surround sound system that produces deep bass. You can then upgrade by adding compatible wireless surrounds via Sonos One SL. And with the Sonos app, you'd have one of the most amazing audio equipment around. But even without the compatible Sonos app, it's perfect in providing the surround effect for a small room or bigger spaces.
A 5.1 center speaker system is one that can provide a real surround sound experience, which is why most systems have that configuration. It will give you a surround sound in music, gaming, and others.
The 5 equals the channels of audio output there are in the system and the 1 in 5.1 refers to how many subwoofers are present. If you have a 7.1.4 system, the final digit refers to height speakers.
Now let's go into the housing of each component. There should be three front speakers, including the dedicated center channel, and two side ones. This is also referred to as front, left and right channels or drivers.
The front left and right speakers or rear speakers are often battery powered and should be placed on either side of your listening spot for optimum volume. Then, add a subwoofer for high quality bass tones.
Many of these wireless surround sound systems have a buildable configuration. You can incorporate more speakers through wired or wireless surround systems connections such as Bluetooth or a Sony receiver.
The sound quality home speaker systems have depends on the technology and audio formats it can play. We talked about Dolby Atmos, which elevates your listening in both wireless and wired surround sound systems, but here are also some other features and settings that make audible differences when you play music, movies, or video games on your game console.
For example, you will get brand-specific audio technologies. Sony has the Sony S-Force and LG has Meridian, and these can increase the quality of your wireless speaker output. You can play a great film, video game,or music and enjoy cinema-like sound quality you usually hear in a movie theater.
The number of channels also matter. Mounting 7.1 drivers automatically sounds better than when you install 2.1 speakers. So, a Nakamichi 7.1.4 or 7.1-channel system is much better than entry-level models out of the box.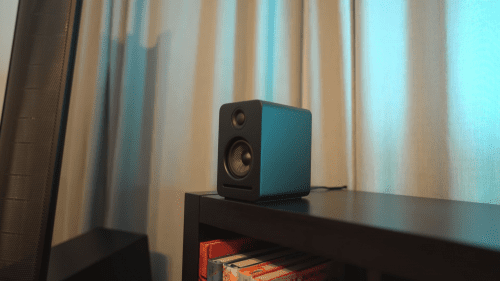 Some manufacturers in the market also include sound modes, which are preset controls embedded in the sound bar. They work for the calibration of audio to adjust to certain content.
A surround sound system can support sound modes like movie, music, news, sports, gaming, night mode, and standard. Movie mode is designed to improve the quality of a movie by enhancing the sound effects you see onscreen to the hushed whispers you almost always miss. The soundbar turns up the tweeters in this mode to adjust the dialogue. Sports mode is for watching sports, gaming is when you're playing video games, and night mode will adjust the signal to lower the volume. Night mode is a great option to have if you want a decent listening experience at a lower volume. Whichever you choose, it's still better than the directional sound from televisions.
The connection will also affect the quality of your speakers. For example, our experts always suggest connecting to the TV via HDMI ARC. It can support the highest definition that speakers and a subwoofer can deliver. Your HDMI inputs can be found on the back of your soundbar, but sometimes you have to buy an HDMI cable.
Wireless surround sound speakers can do what the name suggests —- to connect without the presence of cables like optical and USB. Your speakers will use radio waves or sound waves to transmit signals. The two main wireless connectivity methods offered by a sound bar are Bluetooth and WiFi.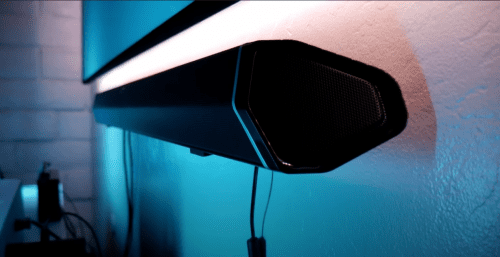 A wireless surround sound system can connect or pair directly with your TV with Bluetooth or WiFi. The smart ability to recognize voice commands via Alexa and Google Assistant can also mean wireless. In some cases, it can play movies and stream other content from your chosen app. Otherwise, the only part of your system that you can connect wirelessly are the those with the center channel unit.
Wireless Surround Sound System Advantages
There are many advantages to wireless surround sound systems. They provide a hassle-free setup to your TV without any wires, and they offer flexibility in mounting too. Without dealing with all the cables (except the HDMI output and the cord for the power outlet), you could connect the subwoofer and speakers in the package wirelessly.
Plus, a right range of wireless connections can allow you to stream content to your wireless surround sound system from other compatible devices, like a phone or computer. Some soundbar systems also have an app for versatility. App pairing is useful if you want to adjust the settings buy you've misplaced the remote.
Wireless surround sound systems just like Bose Soundtouch 120 will still require a wired power source. A wireless surround sounds system refers more to the connection of all the surround speakers together and from your system to your listening spot in a certain range without wires.
Another one of the advantages is it's a safer alternative to hazardous cables running along the ground. While you can find a way to hide a speaker wire in your wired surround sound system (such as taping the cables on the floor), it's still easier to use a completely wireless audio system. You won't run the risk of tripping on a stray optical or coaxial cable, but you can enjoy quality sound and rich bass from music or a movie.
What is the best wireless surround sound system?
The best nonwire surround sound system is the Nakamichi Shockwafe Ultra 9.2.4. This solid 9-channel wireless system features 4 surround sound speakers and 2 subwoofers. This is an incredibly versatile system that will allow you to experience authentic cinematic experience, powered by DTS:X and Dolby Atmos decoding.
Is there a truly wireless surround sound system?
No, there isn't a truly nonwire surround sound system. This is because your devices and its components will always require to use a right power source, which is a cable connection. However, in terms of a wireless connection for all components, like the Nakamichi Shockwafe Ultra 9.2.4 is as close to truly wireless as possible.
Are wireless surround sound systems good?
Yes, wireless surround sound systems are good. In fact, these systems including individual speakers are often preferred to use. They offer placement flexibility and a neat and clean setup. Without cables and wires, they are also a safer option and aren't tripping hazards.
Our Top Pick For a Wireless Surround Sound System:
Nakamichi Shockwafe Ultra 9.2.4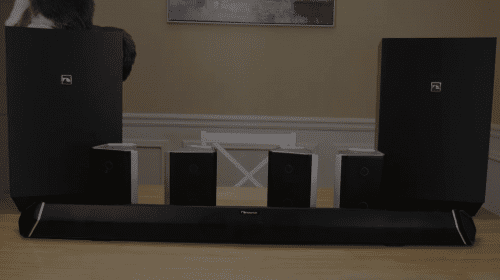 Our dedicated audio engineers have collectively agreed that the Nakamichi Shockwafe Ultra 9.2.4 is the best wireless surround sound system. It comes with all the units needed to create a truly 360-degree cinematic experience complete with DTS:X and Dolby Atmos decoding. The dual subs, satellites and dedicated center channel are optimized with advanced technology to ensure unsurpassed sound.
Want a more convenient setup? Well, you can also check some of the finest products listed here: