JL is a recognized brand when it comes to sound equipment and has gained significant acclaim amongst many audiophiles for their subwoofers. With all their many options, it can be confusing which will suit your needs and expectations. If you don't want to experience a lengthy product return process, our sound engineers have selected great JL audio subwoofers available today.
Reviews of the Top JL Audio Subwoofers
JL Audio 10TW1-2 Subwoofer
JL struck gold with the 10TW1-2 Shallow Mount Subwoofer. This product gives you a great deal of quality service, working in any situation you put it. Of course, 10-inch size isn't so great for large vehicles, but this sub packs a punch for its compact profile.
After a series of tests, we found that this sub can work in small and tight spaces but still bring hard-hitting sound and power. It offers a mica-filled polypropylene injection-molded cone, as well as a rubber surround that helps to maximize sound output without giving off any distortions.
The JL Audio 10TW1-2 sub's power range is a respectable 75 to 300 Watts in RMS, and it's got a peak power handling of 600 Watts.
The JL Audio 12TW3-D4 is part of JL's Thin Line series, and offers a flush installation compared to other subs. The peak power handling is an amazing 800 watts, and the RMS can handle 400.
One of the most prized parts of the 12TW4-D4 is the construction. Not only does it feature a mica-injected polypropylene cone, but it also has a rubber surround that helps with maximum excursion.
The JL Audio subwoofer is also outfitted with advanced technologies such as a floating cone attach method, a DMA-optimized motor design, and concentric tube architecture.
JL Audio 6W3V3-4 W3V3 Subwoofer
Here, you have another smashing product from JL Audio. It is perfect for small cars, with a peak power output of 125 watts and a polypropylene upper cone body. With a frequency response of 30 Hz to 300 Hz, you get enough range to enjoy your sound.
The JL Audio 6W3V3-4 W3V3 sub itself comes with 4 ohms of impedance, which is much more than what you get from other products in its size range. Lastly, you get a sensitivity of 80.4 dB.
JL Audio 10W0V3-4 W0V3 Series Subwoofer
Another premium option for you is the 10w0v3-4 from JL Audio. This sub is one of the best JL audio subwoofers with a 10-inch size and an impedance of 4 Ohms. The sub even offers low-impedance voice coils that improve performance and reduce power consumption.
As you can expect, the sub offers JL Audio's popular blend of impressive sound and optimal service. Installation is easy, and you can get started as quickly as possible. Power handling on the sub is 600 watts, and its cone makes it very durable. As expected, you get a rubber surround to keep the subwoofer stable.
Also check:
JL Audio Subwoofers Buyer's Guide
Our engineers recommend a strong power rating [1] for the best JL subwoofers. Generally, stronger subs will be able to play better bass and bring out the rich sound that you're looking for.
You also want to keep the bass and sound quality in mind. A subwoofer with a rich bass will be better for your experience.
You should also consider the subwoofer's fit and size. If a sub is too big, then it might not fit your car or setup well.
(If you are looking for a sub fit to a sealed box, you can check our list of top subs for sealed box here)
Does JL Audio make good subs?
Yes, JL makes good subs. The brand brings impressive sound quality for the price and is a favorite among audiophiles.
What is the best JL Audio 10 inch subwoofer?
Our sound engineers choose the JL Audio 10TW1-2 as the company's best 10-inch subwoofer. It has everything you need to enjoy your sound, with a strong body and rubber surround.
Our Top Pick For a JL Audio Subwoofer:
JL Audio 10TW1-2 Subwoofer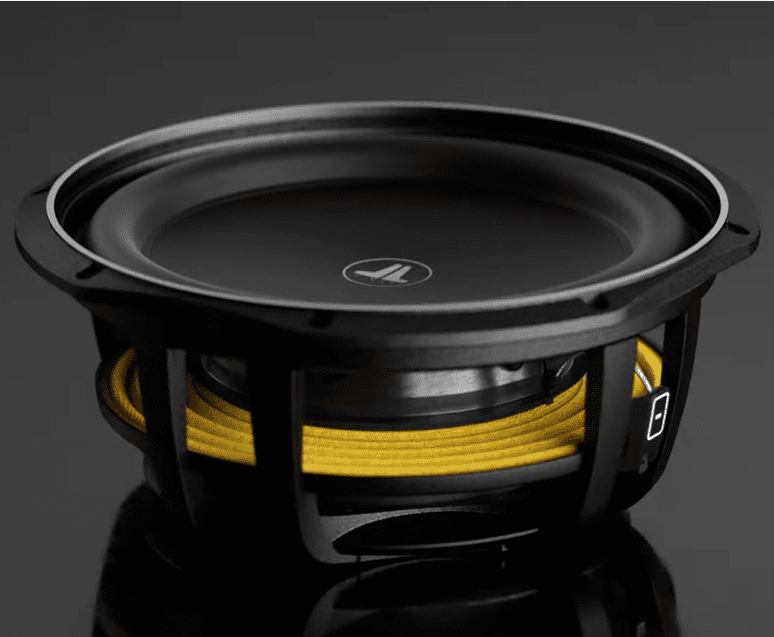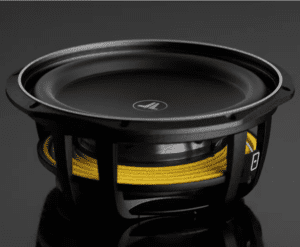 Our sound engineers have picked the JL Audio 10TW1-2 as the best JL audio subwoofer available. It is great on many fronts, including its impressive power rating and frequency range as well as its rugged exterior. Your sound system will surely level up with this JL Audio model.
To maximize your use of subwoofers, you can also refer to these helpful guides and tips: