Audio systems for your home can end up costing thousands of dollars, but can you get high quality audio at a lower price? You don't want a budget sound system that does not offer improvement in audio or clearer dialogue. After careful testing, we have landed on 4 of the best budget home theater systems under $1,000 to help you save some cash.
Reviews of the Best Affordable Home Theater Systems Below $1000
Klipsch Black Reference Theater Pack
The Klipsch 5.1 channel speaker system is capable of premium sound and clear vocals in a compact size. It features the Tractrix Horn Technology that will balance the tweeters and woofers.
Due to the small footprint of the Klipsch 5.1 channel system, the satellite speakers can be mounted easily to emulate cinematic speakers in a movie theater. The cones of each speaker are rigid to minimize harmonic distortion and guarantee linear travel of the sound.
Each speaker fires sound in front and in different directions to create realistic acoustics without distortion. Plus, the robust build of the surround sound package and rigidity of the speakers are great bonuses.
According to How Much Does It Cost, this system's price tag falls below $300, and you're really getting amazing value at that point. Overall, this 5.1 speaker system is the ultimate home theater setup in our books.
Polk Audio Blackstone TL1600 Compact Home Theater System
This model gets you everything you need in one package to create true surround sound. With dynamic balance drivers, the Polk Audio TL1600 is able to create a balanced soundstage the way a full-sized system can.
You will notice the components feature a unique shape; this is known as Time Lens Technology. Polk Audio implemented the ergonomic shape to enhance the performance of the drivers to produce the "audio sweet spot" no matter where you are situated.
Finally, the package also features a downward-firing subwoofer that will push the bass tones through the floors to increase the rumble.
Rockville HTS56 1000W 5.1 Channel Home Theater System
If you are looking for a budget option within our budget choices, then our experts have your back with the Rockville HTS56. The 5.1 true surround sound home theater system has an amazing 1000W peak power rating.
You don't only get home theater speakers, but Rockville also increases the versatility of this 5.1 speaker system by outfitting the center channel with an FM receiver. Our experts were drawn to the futuristic design that features LED lights with 7 colors to choose from or multi-color mode.
The speakers are CE and RoHS certified to bring you a sonic experience that can match more expensive and larger systems.
If you want to upgrade your 5.1 system, you can add floorstanding speakers like Klipsch RP-280FA for a more thrilling and cinematic sound experience.
The Yamaha YHT-4950U is a budget home theater choice that comes with an AV receiver, 5 speakers, and a subwoofer. As a 5.1 system, it's a full home true surround sound setup. Even at a budget price, a home theater system like the YHT-950U provides HDMI connection for the best audio transmission.
The entire system is Bluetooth enabled, which makes it easy for you to stream your content via mobile devices and bypass wiring. However, the setup is not wireless. The Yamaha budget home theater system is compatible with the brand's YPAO room optimization for the best sound.
(For other options, we also reviewed impressive Blu-ray home theater systems here)
Budget Home Theater Systems Buyer's Guide
Budget sound systems, similar to soundbars worth just a little under $1000, will help you experience quality audio with high-end technology and features. To make sure your rig will deliver, there are a few factors to look for.
A speaker package can take up a lot of your living room space. A new system design typically includes two front speakers (left and right), two rear speakers, and one center speaker.
There are home theater setup options that create a smaller footprint as well. The size of the soundbar shouldn't affect the sound quality of music, movies, and video games. The Sony BDVE3100 is a great example of a compact choice that can deliver great audio quality and Blu-Ray quality content. Also, the Elac B6 as well as KEF Q100 are both compact bookshelf speakers at a much lower price range.
The numbers in home theater surround sound systems refer to the channels or number of points of audio emission your surround speakers have.
The typical setup of one of the standard 5.1 channel systems will have five speakers. This includes front speakers plus a center channel, two satellite rear speakers and a subwoofer. Learn how 5.1 fares against 7.1 channels here.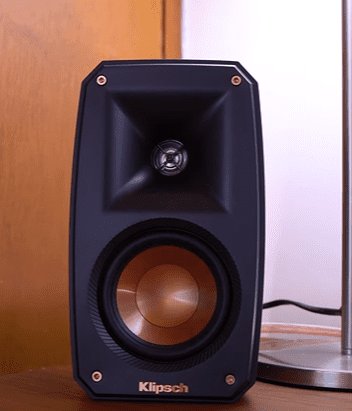 Wireless connectivity will always be present in a system with five speakers. A 5.1 channel home theater will have either Bluetooth or Wi-Fi that you can use to connect everything to the sound base.
With Bluetooth and Wi-Fi, you can build a multi-room system as well. Bluetooth allows you to connect your mobile devices and stream music or movie content for higher audio quality.
While many systems may have Bluetooth, Wi-Fi is not so easy to come by. That's another thing you should look at.
Aside from that, you want to use something with HDMI support as well, like the Onkyo HT-S3700. A premium set, the Onkyo HT-S3700 has full HDMI 2.0 support, 6 HDMI inputs, and Blu-ray compatibility. Like the good options on our list, this is a 5.1 channel system.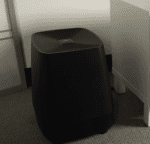 You should consider the layout of your room to find the best placement for your system. For optimal effect, your side speakers should flank your TV and be angled towards the space where you'll sit. The subwoofer should be along the front wall, too.
We also wrote about home theaters with small subwoofers that are still capable of big sound here.
Anyway, the easiest way to find the desired sound quality is to spread out your setup. Try to place the components evenly around your space to get the most use out of your new home system.
True surround is achieved by a 5.1 channel system or higher. You need a left, right, and center channel plus a subwoofer and rear speakers. Anything below that range can only attain virtual surround.
On another note, you can level up your home theater system by adding a power conditioner. We have our recommendations, tried and tested by our experts.
Which brand is best for a home theater system?
How do I choose a home theater system?
You should choose home theater speakers based on the channels, audio technology, an included wireless subwoofer, and design. Look for one that has at least 5 speakers, has an external subwoofer, Dolby TrueHD audio formats, and a compact design that fits into your living room.
With wireless subwoofer and rear speakers, you might want to check our Samsung HW-Q67CT review here.
Which is the best 5.1 home theater system?
The best 5.1 home theater system is the Samsung HT-FM65WC. It can enhance low-quality content to near Blu-Ray quality. With flexible wireless speakers, you can arrange the system however you please.
Which is better, a home theater system or a soundbar?
Is a home theater worth it?
Yes, a home theater is worth the price. The added external speakers and subwoofer will allow you to experience great acoustics and vocals. With the help of advanced technologies such as Dolby TrueHD, a home theater will deliver bass, dialogue, and 3D sound that default TV speakers cannot
The Best Budget Home Theater System Under $1000: Klipsch Black Reference 5.1


The Klipsch Black Reference 5.1 Theater Pack is our team's top pick. It comes with a small footprint and superior sonic capabilities. The injection-molded graphite woofers plus the titanium tweeters will minimize audio distortion. Powered by horn-loaded technology, this budget home theater pack delivers the cleanest and most natural sound possible.
For more home theater options, read our other articles: